01.01.2015 | Original Paper | Ausgabe 1/2015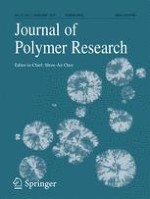 β-diiminato titanium complexes with varying fluorine substitution patterns on the N-aryl moiety: probing the effect of ligand substitution on ethylene polymerization
Zeitschrift:
Autoren:

Tingcheng Li, Wen Song, Haitao Ai, Qingliang You, Aiqing Zhang, Guangyong Xie
Abstract
A series of six mono β-diiminato titanium complexes with varying fluorine-substitution patterns on the iminophenyl moiety were designed and synthesized, and the ethylene polymerization activities were studied with modified methylaluminoxane (MMAO) as cocatalyst. The introduction of fluorine substituents significantly increased the catalytic activity of the β-diiminato titanium complexes compared with their alkyl-substituted counterparts. Furthermore, both the position and the amount of fluorine substitution greatly influenced the catalytic behavior. The activity was increased when the
ortho
-positions of the N-aryl were substituted by fluorine, and the more
ortho
-positions were substituted, the higher the activity. All of the three
o
-fluoro substituted complexes (
2a
,
2e
and
2f
) exhibited very high activity (up to 10
6
gmol
−1
h
−1
atm
−1
); whereas the
m
- and
p
-fluoro derivatives (
2b
and
2c
) were much less active. The high activity of the
o
-fluoro-substituted complexes is suggested to be due to the formation of non-covalent interactions between the o-fluorine atom and the ethylene monomer, which may assist in the enrichment and coordination of ethylene to the central metal, thus increase the catalytic activity.