01.08.2016 | Research Paper | Ausgabe 8/2016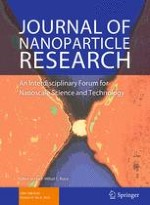 3D well-interconnected NiO–graphene–carbon nanotube nanohybrids as high-performance anode materials for Li-ion batteries
Zeitschrift:
Autoren:

Zhifeng Zhang, Xia Zhang, Xiaolong You, Mengyuan Zhang, Maru Dessie Walle, Juan Wang, Yajuan Li, You-Nian Liu
Wichtige Hinweise
Zhifeng Zhang and Xia Zhang have contributed equally to this work.
Abstract
3D carbon scaffold built from carbon nanotubes (CNTs) and graphene exhibits the synergistic effects in electronic conductivity and buffers the structural strain of materials. In this paper, NiO–graphene–carbon nanotubes (NiO–G–CNTs) nanohybrids were prepared via a facile hydrothermal–thermal decomposition process. The as-prepared ternary component nanohybrids exhibit high reversible specific capacity, improved cycling stability, and excellent rate capability, compared to those of NiO–graphene hybrids and pure NiO. The NiO–G–CNT electrode reveals a specific capacity of 858.1 mA h g−1 after 50 cycles at a current density of 100 mA g−1. At a higher current density of 1000 mA g−1, it still reveals a specific capacity of 676 mA h g−1 after 40 cycles. This outstanding electrochemical performance is attributed to its special 3D network structures, where the NiO nanoparticles are well distributed on the surface of graphene sheets, with the CNTs interwoven between individual graphene sheets. This special structure effectively prevents the restacking of graphene sheets and affords an easy route for the transport of electrons and ions.
Graphical abstract
×