04.12.2019 | Technical Paper | Ausgabe 2/2020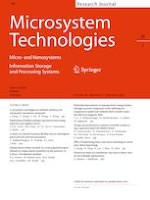 A 3D printed centrifugal microfluidic platform for automated colorimetric urinalysis
Zeitschrift:
Autoren:

Jiwen Xiang, Yong Zhang, Ziliang Cai, Wanjun Wang, Caifeng Wang
Wichtige Hinweise
Publisher's Note
Springer Nature remains neutral with regard to jurisdictional claims in published maps and institutional affiliations.
Abstract
Colorimetric urinalysis is a commonly performed test for rapid and low-cost diagnosis. Conventional colorimetric urinalysis is manually conducted using dipsticks and suffers from difficulties in control of sample distribution and color interpretation. This paper reports a microfluidic platform for conducting automated colorimetric urinalysis. Centrifugal microfluidic technology was used for regulating the distribution of urine sample in designed volume and time sequence. The prototype of the microfluidic chip was fabricated using 3D printing technology. To test the feasibility of the prototype system, commercial urinalysis strips were integrated with the microfluidic system for detecting glucose, specific gravity, PH, and protein from simulated urine sample. The color change of the strips was recorded using a smartphone and analyzed to quantify the interested parameters. The H (hue), S (saturation) and V (value) coordinates of the HSV color space were extracted and related to the change of the four parameters. The intensity change of V channel showed good representation of the change of glucose concentration and specific gravity. The intensity change of S channel decreased as the increase of PH and protein concentration. The proposed Lab-on-CD platform has potential for automating colorimetric urinalysis to reduce the user errors, thus to made the testing results conducted by non-professionals more reliable.