01.09.2014 | Ausgabe 3/2014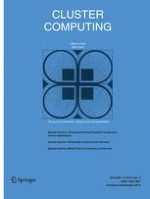 A case study of Financial Statements Reporting System based on XBRL Taxonomy in accordance with Korean Public Institutions adoption of K-IFRS
Zeitschrift:
Autoren:

Joon-Soo Jeong, Kwan-Sik Na, Yen-Yoo You
Abstract
This study aims to propose a model to convert Public Institution Financial Reporting System (PIFRS) into a XBRL-based online in accordance with adopted Korean International Financial Reporting Standards (K-IFRS). The financial reporting systems before the adaptation of PIFRS has found themselves with many input errors and time consumption in adding in the process of manual collection of Excel-based data and combining.
However, the production of XBRL-based online PIFRS ensures the shortened period of preparation of closing statements and prompt response to the new establishment, change, integration, and discontinuance of public institutions, as well as the trustfulness of public financial information and the reduction of time in collecting related financial data. In addition, XBRL-based online PIFRS made it possible to reflect the change of account category by the revision of IFRS and respond to the frequent changes in account such as emission trading system, without the structural modification of the whole system but only with alignment of the Taxonomy. Therefore, it helped the system users consistently answer to the demand of the public announcement of various types of financial information and innovatively shortened the periods of financial reporting, submission and approval.