2019 | OriginalPaper | Buchkapitel
A Comparative Study on the Comfort and Safety of the Seat Cover Fabrics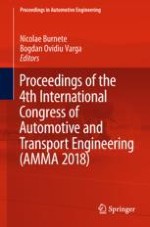 Erstes Kapitel lesen
Autoren: Ionel Barbu, Magdalena Simona Fogorasi, Mihaela Dochia, Monica Pustianu, Adina Bucevschi, Daniela Farima
Abstract
This paper deals with a comparative study of technical textiles designed for car seat covers (upholstery) in terms of comfort and safety. The work envisages a comparison traced between various materials, but not a comparison of the analysed properties to a specific, defined value. Aim of the research was to establish a correlation between automobile seat cover fabrics with different structure and some parameters responsible for comfort and safety. Another aspect of the study includes the comparison of different materials to synthetic leather.
Seat fabrics samples analysed in this work are in form of woven, knitted fabric, and synthetic leather (PVC), actually target fabrics that tend to fulfil all the awaited prerequisite for seat covers. Thus, the test methods included measurements for air permeability, water vapour permeability abrasion resistance and flame retardancy.
The present study tries to underline the physiologically comfort and safety characteristics offered by the seat covers made of various materials in comparison to synthetic leather. Further, it tends to establish the correlation between structure and features for a set of seat cover fabrics currently used by the automotive industry.
The results highlight the importance of material's type, fibrous composition and fabric structure of the seat covers upon their comfort and safety properties.