2019 | OriginalPaper | Buchkapitel
A Comparison of the Histories of the Development of Incremental and Radical Innovations: A View from Pharma-Biotech: An Abstract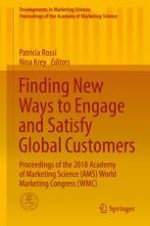 Erstes Kapitel lesen
Autor: Minu Kumar
Abstract
In hi-tech industries such as Pharma-Biotech, firms are becoming more and more specialized in their innovation capabilities such that it is becoming less and less likely that any one firm is able to independently develop a truly innovative new product. The current research will employ qualitative research methods to investigate two questions: (a) Is the path for the development of radically innovative qualitative different from the development of incrementally innovative products in industries with high technological turbulence such as the Pharma-Biotech industry? (b) Are there any systematic differences in the governance structures employed in the management of interfirm relationships in the development of radical innovations and incremental innovations?
This research uses Thomson Reuters's product Cortellis Competitive Intelligence as its primary data source. This resource is the industry standard for all drug development and pipeline activity information in the Pharma-Biotech industry. After securing the rights to use the database, we narrowed our search using the following process: We designated the innovativeness of the products based on the type of FDA review these drugs received (c.f. Sorescu et al. 2003; Aboulnasr et al. 2008). New-to-the-world molecules or biological entities that received a priority review (this included statuses such as Accelerated Approval and Fast Track statuses) were classified as radical innovations. Already existing molecules or biological entities that were repurposed and received a standard review were classified as incremental innovations. This resulted in the classification of 139 products as radical innovations, 390 as technological breakthroughs, 10 as market breakthroughs, and 113 as incremental innovations. Next, all the development histories (qualitative) data on the development of radical and incremental innovations were gleaned. Given the exploratory goals of this research and the thinly developed state of knowledge in exploring the path dependencies in product development and innovation outcomes, a grounded theory approach seemed appropriate to analyze the data.
One theme in path dependency that has emerged early is the involvement of universities in the discovery of radically innovative (as opposed to incrementally innovative) products. Universities were involved in 40 discoveries as opposed to the 9 for incrementally innovative products. There also appear to be more firms involved in the discovery and development of radical innovations. For instance, quantitatively speaking, the average number of entities involved in the development of incremental products was 3.3 and 12.8 for radical products. There also appear to be more complex deal structures and more milestones and payments in the development of radical innovations as opposed to incremental products. For instance, radical drugs appear to be first licensed and then acquired more often than incremental innovations which are most often licensed. In other words, radical (incremental) innovations appear to be the product of more (fewer) interfirm partnerships that combine market rules and hierarchical governance in that order.
References Available Upon Request