Erschienen in: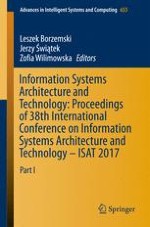 2018 | Supplement | Buchkapitel
A Deep Learning Approach for Valve Defect Recognition in Heart Acoustic Signal
Abstract
The analysis of phonocardiogram (PCG), although considered as well established in a clinical application, still constitutes the valuable source of diagnostic data. Currently, electronic auscultation provides digital signals which can be processed in order to automatically evaluate the condition of heart or lungs. In this paper, we propose a novel approach for the classification of phonocardiographic signals. We extracted a set of time-frequency parameters which enable to effectively differentiate between normal and abnormal heart beats (with valve defects). These features have constituted an input of the convolutional neural network, which we used for classification of pathological signals. The Aalborg University heart sounds database from PhysioNet/Computing in Cardiology Challenge 2016 was used for verification of developed algorithms. We obtained 99.1% sensitivity and 91.6% specificity on the test data, which is motivational for further research.