24.06.2020 | Original Article | Ausgabe 12/2020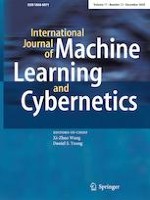 A faster tensor robust PCA via tensor factorization
Autoren:

An-Dong Wang, Zhong Jin, Jing-Yu Yang
Wichtige Hinweise
Part of this work [
32
] has been presented in 5th IAPR Asian Conference on Pattern Recognition (ACPR), 26-29 November 2019, Auckland, New Zealand.
Publisher's Note
Springer Nature remains neutral with regard to jurisdictional claims in published maps and institutional affiliations.
Abstract
Many kinds of real-world multi-way signal, like color images, videos, etc., are represented in tensor form and may often be corrupted by outliers. To recover an unknown signal tensor corrupted by outliers, tensor robust principal component analysis (TRPCA) serves as a robust tensorial modification of the fundamental PCA. Recently, a successful TRPCA model based on the tubal nuclear norm (TNN) (Lu et al. in IEEE Trans Pattern Anal Mach Intell 42:925–938, 2019) has attracted much attention thanks to its superiority in many applications. However, TNN is computationally expensive due to the requirement of full singular value decompositions, seriously limiting its scalability to large tensors. To address this issue, we propose a new TRPCA model which adopts a factorization strategy. Algorithmically, an algorithm based on the non-convex augmented Lagrangian method is developed with convergence guarantee. Theoretically, we rigorously establish the sub-optimality of the proposed algorithm. We also extend the proposed model to the robust tensor completion problem. Both the effectiveness and efficiency of the proposed algorithm is demonstrated through extensive experiments on both synthetic and real data sets.