20.04.2018 | Original Paper | Ausgabe 6/2018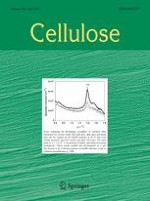 A flexible sandwich-structured supercapacitor with poly(vinyl alcohol)/H3PO4-soaked cotton fabric as solid electrolyte, separator and supporting layer
Zeitschrift:
Autoren:

Mengyao Zhou, Huihui Zhang, Yan Qiao, Chang Ming Li, Zhisong Lu
Wichtige Hinweise
Electronic supplementary material
Abstract
Textile-based flexible supercapacitors have attracted tremendous attention due to their great potentials in wearable electronics. It is highly desirable to develop facile methods, which are compatible with conventional textile industry, for the fabrication of high-performance and ultra-flexible textile-supported supercapacitors. Herein, a sandwich-structured supercapacitor with a poly(vinyl alcohol)/H3PO4-soaked cotton fabric as the electrolyte matrix, separator and supporting layer was prepared via screen-printing and transfer-printing techniques. Digital photographs and scanning electron micrographs were collected to verify the construction of the cotton fabric-sandwiched supercapacitor. The device possesses a gravimetric capacitance of 63.7 F g−1 at a current density of 1 A g−1. After 2000 charging/discharging cycles, a capacitance retention of 85% could be achieved. The as-prepared supercapacitor can tolerate 100 times of bending or twisting with the capacitance maintaining at 89.7 and 93.3% of the original level, respectively. By designing the screen-printing mask, a squirrel-patterned supercapacitor was manufactured, showing that the proposed approach could combine both functionality and aesthetics. To demonstrate its feasibility, three in-series connected supercapacitors were produced on a T-shirt to light up a red lamp. This work may provide a facile approach to fabricating ultraflexible textile-based supercapacitors for potential applications in smart textiles and wearable electronics.
Graphical Abstract
×