01.08.2016 | Research Paper | Ausgabe 8/2016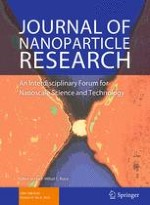 A high-yield, one-step synthesis of surfactant-free gold nanostars and numerical study for single-molecule SERS application
Zeitschrift:
Autoren:

S. Chatterjee, A. B. Ringane, A. Arya, G. M. Das, V. R. Dantham, R. Laha, S. Hussian
Abstract
We report a high-yield synthesis of star-shaped gold nanostructures in one step, using a new surfactant-free wet chemistry method. Compared to the existing reports, these nanostars were found to have longer and sharper spikes anchored uniformly on the surface of the spherical core, allowing at least a few hot spots irrespective of the incident light polarization. The average experimental values of core radius and spike length were found to be 88.5 and 72 nm, respectively. Using these values in numerical simulations, the local electric field enhancement (
η
) and localized surface plasmon resonance (LSPR) spectrum were obtained. Moreover, the single-molecule surface-enhanced Raman scattering (SERS) enhancement factor was found to vary from 10
10
to 10
13
depending on the excitation wavelengths. Our theoretical calculations suggest that these nanostructures can be used to fabricate efficient SERS-based biosensors for the detection of single molecules in real time and for predicting structural information of single molecules.