2015 | OriginalPaper | Buchkapitel
A Look Into the Future: Is Working Time Freedom Apt to Add Value for Different Stakeholders?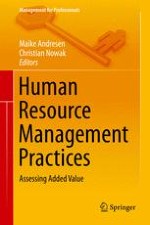 Erstes Kapitel lesen
A Discussion with Experts in the Field
Autor: Maike Andresen
Abstract
A potential future scenario in the field of working time flexibilization is that input control (recording working hours) will be replaced by output control (recording goal achievement). The underlying work time model is referred to as 'working time freedom' or 'results-only work environment' (ROWE). The implementation of working time freedom presupposes a collective effort to change the organizational culture so that employee control over the time, timing, and location of their work becomes the norm for all or a large group of employees at all levels of the occupational hierarchy. Traditional attempts to flexibilize working hours (such as part-time work, telecommuting, compressed work weeks), by contrast, rely on individual agreements with select employees and require a supervisors' permission as a basic principle. ROWE has so far been implemented in few companies in the US, but rarely in Europe due to legal restrictions. This chapter discusses functional and dysfunctional effects of a ROWE for different stakeholders based on first empirical evidence, theoretical models and expert interviews. While the added value of working time freedom is deemed to be positive, several management practices are outlined as prerequisites for its success.