01.12.2009 | Ausgabe 23/2009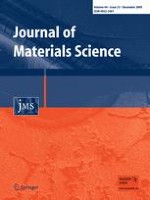 A modified TSIG technique for simplifying the fabrication process of single-domain GdBCO bulks with a new kind of liquid source
Zeitschrift:
Autoren:

Guo-Zheng Li, Wan-Min Yang, Xiao-Fang Cheng, Jing Fan, Xiao-Dan Guo
Abstract
The top seeded infiltration and growth process (TSIG) is an effective way for the preparation of bulk REBa
2
Cu
3
O
7−

x
(RE-123) with finely dispersed RE
2
BaCuO
5
(RE-211) particles compared to the conventional melt growth (MG) method. However, it is more complicated and time-consuming because three kinds of precursor powders, involving RE-211, RE-123, and BaCuO
2
, have to be prepared before the conventional TSIG process. In this article, a new liquid source (NLS) composed of RE
2
O
3
(RE-200), BaCuO
2
, and CuO powders, has been found for simplifying the TSIG process, which is different from the regular liquid source (RLS) composed of RE-123 and Ba
3
Cu
5
O
8
. In this modified TSIG technique, what we need is only to prepare RE-211 and BaCuO
2
precursor powders for the whole TSIG flow. Single-domain GdBCO bulk superconductors have been fabricated using the RLS and NLS separately. The morphology, microstructure, and levitation force of the GdBCO bulks have also been investigated. The results indicate that the NLS can be used to simplify the process flow, reduce the cost and improve the efficiency on the fabrication of single-domain GdBCO superconductors.