29.03.2019 | Ausgabe 2/2020 Open Access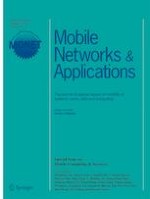 A New Deep Learning-Based Handwritten Character Recognition System on Mobile Computing Devices
Zeitschrift:
Autoren:

Yu Weng, Chunlei Xia
Wichtige Hinweise
Publisher's Note
Springer Nature remains neutral with regard to jurisdictional claims in published maps and institutional affiliations.
1

Introduction

Optical character recognition technology refers to the process of using electronic devices to scan printed characters, determine their shape by detecting edge information, and then translate the shapes into computer characters by character recognition [

1

]. OCR technology combines digital image processing, computer graphics and artificial intelligence and is one of the most active research topics in the field of pattern recognition. In China, there is an urgent need to use OCR technology for digital preservation of Shui characters. Shui characters are hieroglyphic, except for the Dong Ba character, which shape resembles that of an oracle bone and a gold inscription. Cultural inheritance of this language currently depends on oral communication and the handwriting of certain people; thus, most of the existing Shui characters are illegible and the books are unreadable. Therefore, by using advanced information processing methods, such as machine learning as well as big data collection and analysis, we can change the traditional document preservation methods and urgently establish meaningful digital preservation.

With the rapid development of mobile Internet services and the popularity of various intelligent devices, more and more users receive and transmit various information through mobile devices, which brings great convenience in terms of data collection, storage and use. Advances in mobile service computing and embedded devices have led to the development of the Internet of Things (IoT), which has increasingly linked physical content in everyday environments, dramatically changing the interaction between people and things. Especially in mobile phones, artificial intelligence technology represented by deep learning makes mobile phones capable of machine learning. There are many potential applications, such as object detection and recognition; speech-to-text translation; media information retrieval; and multimodal data analysis. Deep learning brings tremendous opportunities for mobile computing and can greatly improve the performance of various applications. In addition, due to the rapid spread of smart portable devices and the development of mobile service technology [

2

,

3

], the possibility of introducing smart applications in mobile environments is receiving increased attention. Therefore, people are increasingly concerned about the possibility of applying deep neural networks (DNNs) in mobile environments [

4

]. Deep learning not only improves the performance of existing mobile multimedia applications, but also paves the way for more complex applications for mobile devices. Many of these devices (including smart watches, smartphones, and smart cameras) can perform some sensing and processing, making them smart objects that can learn. Despite the large potential for mobile DNNs, the design of neural network architectures for mobile environments is not well developed. From basic deep learning techniques to network architecture, training and reasoning algorithms, there are still many important issues that need to be addressed.

The most widely used neural network for deep learning work is the convolutional neural network, which converts unstructured image data into structured object tag data [

5

]. Generally, the working principle of a CNN is as follows: first, the convolution layer scans the input image to generate a feature vector; second, the activation layer determines which feature should activate the image under inference; third, the pooling layer reduces the size of the feature vector; and finally, a fully connected layer connects each potential tag to all outputs of the pooling layer. Although current deep learning technology has made a major breakthrough in the field of OCR, the computing and storage resources of mobile intelligent devices are limited, and the convolutional neural network model usually has hundreds of megabytes of parameters, which makes it difficult to implement in mobile devices. It is a challenge to realize the unification of the interconnection and interoperability between an object and the cloud, and to guide the IoT application system that supports horizontal interconnection, heterogeneous integration, resource sharing and dynamic maintenance [

6

,

7

]. How to abstract the capabilities provided by the "object" and "cloud" resources into a unified system of software components according to the application requirements, and define the interaction topology between these components to establish the software architecture based on IoT is also a test [

8

,

9

].

In this article, we focus on two main research efforts. The first research work is to design a neural network structure suitable for mobile devices to enable the recognition of Shui characters. The second study aimed to design a real-time character recognition system. The proposed system uses an edge computing service paradigm and distributes data analysis throughout the network. In particular, the proposed system will split the character recognition task between the edge device (physically close to the user) and the server (typically located in a remote cloud).
2

Related works

In this section, before introducing mobile computing, let us talk about the research status of the IoT and then briefly introduce the principle of convolutional neural networks and their application in OCR; finally, let us talk about the development status of deep learning on mobile devices.

Different input data and computing environments have different structural requirements for neural networks. In this paper, our work is to design a mobile computing framework and a convolutional neural network structure based on data characteristics and mobile computing requirements to achieve Shui character recognition.
3

Method

In this section, we designed a mobile service computing framework, which is divided into three modules. And we detail the main content of Shui character recognition, which is divided into two parts: first, we describe the construction process of the data set used in the study; then, we build the CNN model and explain its details.
5

Conclusion

In this paper, we apply a convolutional neural network to handwritten character recognition. First, we construct a Shui character data set. Then during the training process of the convolutional neural network, we compared the results of different parameters so that we proposed the parameter tuning recommendations. The application of Shui character recognition shows that the CNN model we proposed can classify characters effectively and is more suitable for deployment on mobile devices.

Deep convolutional neural networks have made a great breakthrough in machine learning, but there are still some research challenges. The first is the determination of the number of CNN network layers and the number of neurons, which can only rely on many experiments. Second, efficient deep learning algorithms still rely on large-scale data sets. To improve the accuracy of Shui character recognition, we also need to provide many training samples. In addition, there are many parameters in CNN, and determining the optimal parameters is also a research problem.

Furthermore, the rapid development of deep learning technology has also been widely used in the fields of virtual reality, augmented reality and mobile devices. Today, when the mobile device fully enters the "AI era", considering that CNN models are getting deeper, larger in size and more computationally intensive, it is especially important to design more efficient CNN models and compression techniques to reduce the resources (memory, storage, power, computation, band-width, etc.) required. At present, the deep learning model compression technology for mobile devices is mostly for a network structure. Therefore, from a software and hardware perspective, designing a complete deep learning model for mobile device deployment is still worth exploring.
Acknowledgements
This work was supported by the National Natural Science Foundation of China (No. 61772575), and the National Key R&D Program of China (No. 2017YFB1402101), and the MUC 111 Project.
Open Access
This article is distributed under the terms of the Creative Commons Attribution 4.0 International License (http://creativecommons.org/licenses/by/4.0/), which permits unrestricted use, distribution, and reproduction in any medium, provided you give appropriate credit to the original author(s) and the source, provide a link to the Creative Commons license, and indicate if changes were made.
Publisher's Note
Springer Nature remains neutral with regard to jurisdictional claims in published maps and institutional affiliations.