01.02.2011 | Technical Paper | Ausgabe 2/2011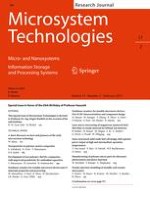 A non-local extension of the Phillips model for shear induced particle migration
Zeitschrift:
Autoren:

D. Kauzlarić, A. Greiner, J. G. Korvink
Abstract
We present a simple and natural extension of Phillips' model (Phillips in Phys Fluids A 4(1):30–40,
1992
) for shear induced particle migration in concentrated suspensions. It is based on considering an effective deformation rate as it is experienced by a solid particle of finite size. In this way the solid fraction does not converge anymore to the maximum packing in the centre of Poiseuille-like flows where the deformation rate vanishes, and the steady state concentration profile becomes dependent on the particle diameter
a
. In addition, the migration rate in the extended model scales with
a
n
, where 2 <
n
< 3 in contrast to the strict
a
2
-scaling of the original Phillips-model.