24.03.2017 | Ausgabe 2/2018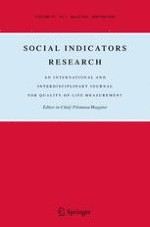 A Note on the "Economic Policy Uncertainty Index"
Zeitschrift:
Autoren:

Blanka Škrabić Perić, Petar Sorić
Wichtige Hinweise
We are indebted to three anonymous reviewers, whose comments have substantially increased the quality of this paper. Needless to say, the usual disclaimer applies.
Abstract
This paper builds upon the renowned media reports-based "Economic policy uncertainty" (
EPU
) index and analyzes its Granger-causal interrelationships with consumer confidence and aggregate economic activity. Employing a heterogeneous panel Granger causality test on data from 13 world countries, the authors find that: (1) the analyzed countries are quite heterogeneous in terms of the found causality patterns; (2) the
EPU
index does not Granger-cause the overall economic activity in the vast majority of the analyzed economies; (3) consumer confidence is confirmed as a significant predictor of aggregate output in all countries; (4) news media uncertainty and consumer confidence largely represent two distinct psychological transmission channels. The evidence presented in this paper suggests that consumer confidence (i.e. first moment, expectation) is considerably more important for the aggregate economic activity than economic uncertainty (i.e. second moment, variance). Two robustness checks are provided (an alternative lag structure of the Granger causality test, and the usage of monthly (industrial production) instead of quarterly (GDP) economic activity data). The obtained inferences are quite robust to both model alternations. Additionally, the leading characteristics of EPU index are found to be less pronounced than those of GARCH uncertainty and forecast disagreement.