19.12.2017 | S.I. : Neural Computing in Next Generation Virtual Reality Technology | Ausgabe 5/2018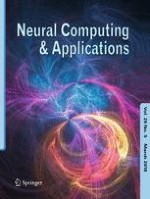 A novel approach to automatic detection of presentation slides in educational videos
Zeitschrift:
Autoren:

Baoquan Zhao, Shujin Lin, Xin Qi, Ruomei Wang, Xiaonan Luo
Wichtige Hinweise
Electronic supplementary material
Abstract
Recent advancement in learning and teaching methodology experimented with virtual reality (VR)-based presentation form to create immersive learning and training environment. The quality of such educational VR applications not only relies on the virtual model, but the 2D presentation materials such as text, diagrams and figures. However, manual designing or seeking these educational resources is both labor intensive and time-consuming. In this paper, we introduce a new automatic algorithm to detect and extract presentation slides in educational videos, which will provide abundant resources for creating slide-based immersive presentation environment. The proposed approach mainly involves five core components: shot boundary detection, training instances collection, shot classification, slide region detection and slide transition detection. We conducted comparison experiment to evaluate the performance of the proposed method. The results indicate that, in comparison with peer method, the proposed method improves the precision of slide detection from 81.6 to 92.6% and recall from 74.7 to 86.3% on average. With the detected slides, content analyzer can be employed to further extract reusable elements, which can be used for developing VR-based educational applications.