07.01.2020 | Ausgabe 9/2020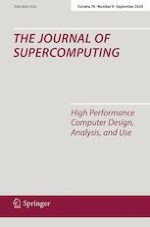 A novel countermeasure technique to protect WSN against denial-of-sleep attacks using firefly and Hopfield neural network (HNN) algorithms
Zeitschrift:
Autoren:

Reza Fotohi, Somayyeh Firoozi Bari
Wichtige Hinweise
Publisher's Note
Springer Nature remains neutral with regard to jurisdictional claims in published maps and institutional affiliations.
Abstract
Wireless sensor networks (WSNs) contain numerous nodes that their main goals are to monitor and control environments. Also, sensor nodes distribute based on network usage. One of the most significant issues in this type of network is the energy consumption of sensor nodes. In fixed-sink networks, nodes which are near the sink act as an interface to transfer data of other nodes to sink. This causes the energy consumption of sensors reduces rapidly. Therefore, the lifetime of the network declines. Sensor nodes owing to their weaknesses are susceptible to several threats, one of which is denial-of-sleep attack (DoSA) threatening WSN. Hence, the DoSA refers to the energy loss in these nodes by maintaining the nodes from entering energy-saving and sleep mode. In this paper, a hybrid approach is proposed based on mobile sink, firefly algorithm based on leach, and Hopfield neural network (WSN-FAHN). Thus, mobile sink is applied to both improve energy consumption and increase network lifetime. Firefly algorithm is proposed to cluster nodes and authenticate in two levels to prevent from DoSA. In addition, Hopfield neural network detects the direction route of the sink movement to send data of CH. Furthermore, here WSN-FAHN technique is assessed through wide simulations performed in the NS-2 environment. The WSN-FAHN procedure superiority is demonstrated by simulation outcomes in comparison with contemporary schemes based on performance metrics like packet delivery ratio (PDR), average throughput, detection ratio, and network lifetime while decreasing the average residual energy.