01.12.2020 | Original Article | Ausgabe 1/2020 Open Access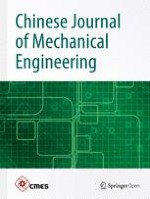 A Novel Ni-Free Zr-Based Bulk Metallic Glass with High Glass Forming Ability, Corrosion Resistance and Thermal Stability
Zeitschrift:
Autoren:

Yu Luo, Yidong Jiang, Pei Zhang, Xin Wang, Haibo Ke, Pengcheng Zhang
1

Introduction

Zr-based BMGs have drawn an increasing attention in recent years for their unique properties, such as high hardness, superior strength, excellent fracture toughness, enhanced elastic limit as well as improved corrosion resistance [

1

,

2

]. As strongly potential materials in biomedical industries, most of the Zr-based BMGs contain Ni or Be elements, which may cause allergies in human body [

3

]. Then Zr

60

Fe

10

Cu

20

Al

10

, a developed Zr-based Ni-free alloy is proposed for substitution, which possesses rather good glass forming ability (GFA) [

4

]. However, limited GFA is a major restriction in the application of BMGs as structural materials. Composition adjustment is therefore used to improve the GFA of BMGs [

5

,

6

].

BMGs are essentially metastable, which inherently has the possibility to crystallize into a stable structure during thermal variation [

7

,

8

]. To build practical BMG parts, hot forming during super-cooled liquid region is often employed [

9

], the occurrence of partial crystallization may take place because of the thermal effect. Generally, the corrosion resistance of Zr-based bulk metallic glasses (BMGs) with amorphous structure is 1–2 orders of magnitude higher than their crystalline counter parts, for the lacking of structural defects such as dislocations or grain boundaries in BMGs [

10

–

13

]. Thus, the building up of high performance BMG parts calls for a good thermal stability of BMGs to avoid the formation of crystalline phases. Therefore it is of great significance to recognize both the thermal characteristics and crystallization processes. The understanding of crystallization from kinetic aspect is important since the competition between nucleation and growth during the generating of crystalline phase can be quantified through the kinetic characters [

14

]. Non-isothermal method is widely applied with a fixed heating rate to reveal the crystallization behavior and thermal stability of bulk metallic glasses, particularly on Zr based BMGs, for its rapidity and efficiency [

15

]. An et al reported that the crystallization procedure of Zr

62.5

Al

12.1

Cu

7.95

Ni

17.45

bulk metallic glass can be manifested into two stages. Rashidi et al. [

16

,

17

] figured out the thermal stability and crystallization behavior of Cu

47

Zr

47

Al

6

and (Cu

47

Zr

47

Al

6

)

99

Sn

1

bulk metallic glasses.

In this work, Zr 63Fe 2.5Cu 23Al 11.5 BMG, a new type of Zr–Fe–Cu–Al system BMG with better glass forming ability and thermal stability, was prepared by suction-casting method. The corrosion resistance of the Zr 63Fe 2.5Cu 23Al 11.5 BMG was tested by potentiodynamic polarization techniques and then compared to Zr 60Fe 10Cu 20Al 10 BMG, 316L stainless steel (traditional structure material) as well as Ti-6Al-4V alloy (pitting resistant structural material). The thermal stability and crystallization kinetics of Zr 63Fe 2.5Cu 23Al 11.5 alloy were investigated by non-isothermal DSC methods. In particular, the crystallization kinetics were illuminated by studying the crystallization activation energy and crystallization mechanism.
2

Experiments
2.1

Materials Preparation

To avoid adding superfluous elements, the master ingots with nominal composition of Zr 60Fe 10Cu 20Al 10 (in at%) and Zr 63Fe 2.5Cu 23Al 11.5 (in at%) were fabricated by using arc-melting high-purity ingots of Zr (>99.9 wt%), Fe (>99.99 wt%), Cu (>99.99 wt%) and Al(99.99 wt%) for four times at least to ensure the chemical homogeneity. And cylindrical rods in diameters of 1‒14 mm were fabricated under Ar atmosphere by suction-casting in water-cooled copper molds.
2.2

X-ray Diffraction Measurement

The structural information of the as-cast rods were acquired by X-ray diffraction (XRD, Philips X'Pert Pro) using Cu–Kα radiation with the determine range from 20° to 90°. Before the measurement, the cylindrical rods were cut into pieces with the height of 1 mm and the cross section of the rods were grind by abrasive paper then polished on a polishing cloth with diamond polishing agent. The diffraction profiles were used to evaluate whether the as-cast rods were in an amorphous status.
2.3

Thermal Behavior and Crystallization Kinetics Measurement

The differential scanning calorimetry (DSC) tests were carried out within the temperature ranging from 300 K to 838 K under heating rates of 10, 20, 40 and 80 K/min, respectively. The Zr 63Fe 2.5Cu 23Al 11.5 specimens tested in DSC were thinned before loading in the DSC cells to ensure the accuracy of the test.
2.4

Corrosion Test

The as-cast rods of Zr 63Fe 2.5Cu 23Al 11.5 alloy with diameters of 5 and 6mm and the Zr 60Fe 10Cu 20Al 10 alloy with diameters of 1 and 3mm were cut into pieces, and then fixed in epoxy resin and the untested side of specimens were linked with copper wires. These specimens were mechanically polished by an automated lapping machine, then sonicated in anhydrous alcohol for 600 s and sequentially dried by Ar flow. The corrosion behavior of Zr 63Fe 2.5Cu 23Al 11.5 samples were characterized by potentiodynamic polarization techniques which were conducted on an electrochemical workstation (AutoLab 302N, Metrohm). A three-electrode system was consist of a Zr 63Fe 2.5Cu 23Al 11.5 working electrode, a 4 cm 2 Pt net as the counter electrode and a saturated calomel electrode as the reference electrode. The electrolyte was NaCl solution (3.5 wt%), and the electrolytic cell was commercial flat electrolytic cell. For comparison, the corrosion resistance of Zr 60Fe 10Cu 20Al 10, 316L stainless steel and Ti-6Al-4V alloy were tested as well.
4

Conclusions

In this work, a high glass forming ability Zr-based BMG with the composition of Zr 63Fe 2.5Cu 23Al 11.5 was fabricated. The BMG has excellent corrosion resistance, with the corrosion rate of 2.03×10 −8 A/cm 2 in a 3.5 wt% sodium chloride solution.

The overall crystallization activation energies of Zr 63Fe 2.5Cu 23Al 11.5 BMG, calculated by Kissinger and Ozawa methods, were 256.91±8.6 and 256.07±3.9 kJ/mol, respectively, which denotes that the specified metallic glass system has a relatively high thermal stability. Then the crystallization mechanism was investigated by JMAK method. The results suggest that the crystallization procedure is mainly dominated by nucleation with decreasing nucleation rate.
Acknowledgements
The author would like to acknowledge Dr. Xue Liu and Dr. Jinru Luo from
China Academy of Engineering Physics
for helpful discussions.
Competing Interests
The authors declare no competing financial interests.
Open Access
This article is licensed under a Creative Commons Attribution 4.0 International License, which permits use, sharing, adaptation, distribution and reproduction in any medium or format, as long as you give appropriate credit to the original author(s) and the source, provide a link to the Creative Commons licence, and indicate if changes were made. The images or other third party material in this article are included in the article's Creative Commons licence, unless indicated otherwise in a credit line to the material. If material is not included in the article's Creative Commons licence and your intended use is not permitted by statutory regulation or exceeds the permitted use, you will need to obtain permission directly from the copyright holder. To view a copy of this licence, visit
http://​creativecommons.​org/​licenses/​by/​4.​0/​
.