01.12.2019 | Methodology | Ausgabe 1/2019 Open Access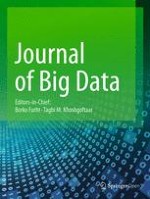 A parallel and distributed stochastic gradient descent implementation using commodity clusters
Zeitschrift:
Autoren:

Robert K. L. Kennedy, Taghi M. Khoshgoftaar, Flavio Villanustre, Timothy Humphrey
Wichtige Hinweise
Electronic supplementary material
Abbreviations
API
Application programming interface
ECL
Enterprise Control Language
HPCC
high-performance computing cluster
IDE
integrated development environment
SGD
stochastic gradient descent
Introduction
Methods
Results and discussion
Conclusion
Training state-of-the-art neural networks require very large datasets and large amounts of computing power. As the dataset sizes increase and deep neural networks grow in complexity, so too do the computational and memory demands. One approach to solve this is to train a model across multiple computers in a distributed and parallel fashion. By dividing up the required computations across a cluster of computers, the overall training time can be reduced. We implemented Parallel SGD on HPCC systems to achieve this. We combined the popular neural network training library TensorFlow with the powerful distributed cluster system, HPCC, to achieve a synchronous data parallel SGD method for training neural networks.
We examined how our proposed implementation reduces the required training time for a neural network with respect to dataset size and cluster size. We show the training time with respect to each additional node in a cluster is dependent on both its addition of computational power and its addition of communication overhead. Thus, the training time is highly dependent on both the data size and cluster size. We presented the balance between cluster size and dataset size to minimize the training time using Medicare Part B data that clearly illustrated sufficiently larger datasets are required for increases in cluster size. The implementation is effective across a wide range of dataset sizes and is capable of scaling across several cluster sizes. However, since the implementation is highly dependent on the underlying cluster hardware, the size of the cluster must be carefully decided based upon the size of the training data to achieve optimal training time reductions.
The implementation presented in this paper provides the basis for future research and development of distributed parallel neural network training on HPCC systems. Our implementation is currently a synchronous, data parallel method. Additionally, our results are validated using one type of neural network architecture and data from one domain. One possible avenue of future work is to research, design and implement a Model Parallel method of distributed training on HPCC systems. Model Parallel methods are advantageous when the model architectures become huge, specifically, when it is larger than the memory resources of individual computational nodes. Second, a combination of Model and Data parallelism, a hybrid approach that uses different paradigms during specific training phases, would benefit HPCC systems by allowing it to train both very large models on very large datasets on commodity hardware. Lastly, implementation of complementary Data Parallel optimizers on HPCC systems would be worthwhile, specifically, implementation of various asynchronous optimizers. Though these methods present new complexities, such as stale parameters and an increased communication overhead, implementations of asynchronous and synchronous optimizers on HPCC systems would provide larger opportunities for future research in Deep Learning.
Authors' contributions
RKLK carried out the conception and design of the research, performed the implementation, performed the evaluation and validation and drafted the manuscript. TMK, FV, and TH provided reviews on the manuscript. TH provided expert advice on ECL and deployment of HPCC systems. All authors read and approved the final manuscript.
Acknowledgements
Not applicable.
Competing interests
The authors declare that they have no competing interests.
Availability of data and materials
Not applicable.
Publisher's Note
Springer Nature remains neutral with regard to jurisdictional claims in published maps and institutional affiliations.
Open Access
This article is distributed under the terms of the Creative Commons Attribution 4.0 International License (
http://​creativecommons.​org/​licenses/​by/​4.​0/​
), which permits unrestricted use, distribution, and reproduction in any medium, provided you give appropriate credit to the original author(s) and the source, provide a link to the Creative Commons license, and indicate if changes were made.