01.04.2019 | Research Paper | Ausgabe 4/2019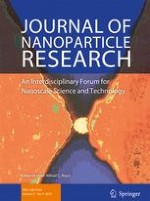 A PEG-grafted carbon hybrid as sulfur host for high-performance lithium-sulfur batteries
Zeitschrift:
Autoren:

Jin Guo, Mingang Zhang, Xiaoyan Yan, Shushan Yao, Xiangyu Cao, Jiansheng Liu
Wichtige Hinweise
Publisher's note
Springer Nature remains neutral with regard to jurisdictional claims in published maps and institutional affiliations.
Abstract
Sulfur, as a cathode material for lithium-sulfur batteries, has a highly theoretical capacity of 1672 mAh g−1. However, the diffusion and dissolution of intermediate polysulfides and volume changes result in a rapid decay of capacity. In this work, an acidifying acetylene black/carbon nanotubes@sulfur (H-AB/CNTs@S) hybrid electrode material with a 3D interlinked network structure has been synthesized by grafting polyethylene glycol (PEG) and then depositing elemental sulfur on the commercial H-AB/CNTs hybrid surface. The H-AB/CNTs@S hybrids are characterized by Fourier transform infrared (FTIR), scanning electron microscopy (SEM), transmission electron microscopy (TEM), X-ray diffraction (XRD), and electrochemical methods. The H-AB/CNTs hybrid substrate provides electrons and Li ion transfer pathway for the sulfur electrode. The PEG chains with abundant hydrophilic functional groups can help alleviate the diffusion of hydrophilic polysulfides. As a result, the H-AB/CNTs@S hybrid electrode with PEG delivers a high initial discharge capacity of 1380 mAh g−1 at a current density of 0.1 C and remains at 923 mAh g−1 after 100 cycles.