2006 | OriginalPaper | Buchkapitel
A PEM Fuel Cell Cathode Model for Gradient-Based Optimization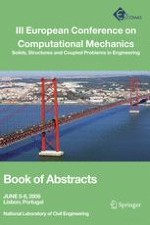 Erstes Kapitel lesen
Autoren: M. Secanell, B. Carnes, A. Suleman, N. Djilali
Verlag: Springer Netherlands
In order for fuel cells, and in particular, proton exchange membrane fuel cells (PEMFCs) to enter the marketplace, their design has to be improved to achieve increased performance. In particular, the cathode electrode in a PEMFC is a critical component from the view point of both cost and performance. Since, fuel cells and electrodes are complex systems that depend on a large number of coupled physical phenomena and a large number of design parameters, current trial-and-error approaches to design lead to an inefficient and time consuming design process. In recent years, new techniques based on extensive use of computational modeling and numerical optimization algorithms have emerged that lead to shorter design times and optimal designs. In this paper, a cathode electrode PEM fuel cell model is presented that can be readily used with a gradient-based optimization algorithm to perform systematic multivariable optimization.
The cathode electrode PEM fuel cell model is two-dimensional and accounts for oxygen and water mass transport in the gas phase, for the transport of protons and electrons, and for the electrochemical reactions that occur at the electrode. Furthermore, since the cathode electrode PEM fuel cell model is to be used for design, the input parameters are selected to be representative of the design parameters used in manufactured an electrode as suggested in [
1
]. Finally, for any given electrode design, the model can be used to predict the current density which is a good measure of performance, and therefore, can be used as the objective function for the electrode optimization.
The modeling equations for the cathode electrode yield a system of three nonlinear partial differential equations which are solved using adaptive finite elements. In particular, to solve this system a C++ program that uses the adaptive finite element deal.ii library [
2
] was developed and validated. Furthermore, in order to be able to use this model for design and to couple this model with a multivariable gradientbased optimization algorithm, the analytical sensitivity equations of the current density produced at the cathode electrode are obtained with respect to the design parameters using the direct method. These sensitivity equations are also implemented using a finite element formulation and validated by comparing the analytical gradients to numerical gradients obtained using forward differences.