01.10.2011 | Original Article | Ausgabe 4/2011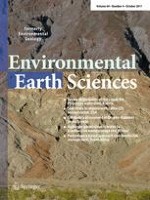 A performance based approach to dolomite risk management
Zeitschrift:
Autoren:

David B. Buttrick, Nicole Y. G. Trollip, Ronald B. Watermeyer, Nicolaas D. Pieterse, Abraham A. Gerber
Abstract
Urban development commonly disturbs the meta-stable conditions in the dolomite environment which can lead to sinkhole formation. 650 sinkholes, which manifested from 1984 to 2004 in an approximately 3,700 ha urbanized environment, located on dolomite land south of Pretoria in South Africa, was analyzed in the absence of risk mitigation measures. A 4 year period post the implementation of a comprehensive risk management system was also analyzed. This research permitted a timely review of the Buttrick et al. (J South African Inst Civil Eng 43(2):27–36,
2001
) methodology for dolomite land hazard identification which is commonly used in stability analysis and the development of risk mitigation strategies in Southern Africa. The research confirmed this methodology and demonstrated that the approach to the mitigation of hazards through risk management can improve the hazard rating of dolomite land. The research provided much needed data and insights to refine and expand upon the current South African methodology to cover the full spectrum of developments in a manner which is capable of being included in legislative frameworks governing the development of dolomite land, both locally and internationally.