01.08.2014 | Ausgabe 4/2014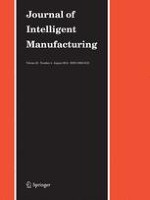 A polar-based guided multi-objective evolutionary algorithm to search for optimal solutions interested by decision-makers in a logistics network design problem
Zeitschrift:
Autoren:

Hossein Rajabalipour Cheshmehgaz, Md. Nazrul Islam, Mohammad Ishak Desa
Wichtige Hinweise
In the loving memory of my mother, 'Turan Motallebizadeh' and dedicated to my beloved wife, 'Farahnaz Kazemipour' who inspired me in so many ways—by Hossein Rajabalipour C.
Abstract
In practical multi-objective optimization problems, respective decision-makers might be interested in some optimal solutions that have objective values closer to their specified values. Guided multi-objective evolutionary algorithms (guided MOEAs) have been significantly used to guide their evolutionary search direction toward these optimal solutions using by decision makers. However, most guided MOEAs need to be iteratively and interactively evaluated and then guided by decision-makers through re-formulating or re-weighting objectives, and it might negatively affect the algorithms performance. In this paper, a novel guided MOEA that uses a dynamic polar-based region around a particular point in objective space is proposed. Based on the region, new selection operations are designed such that the algorithm can guide the evolutionary search toward optimal solutions that are close to the particular point in objective space without the iterative and interactive efforts. The proposed guided MOEA is tested on the multi-criteria decision-making problem of flexible logistics network design with different desired points. Experimental results show that the proposed guided MOEA outperforms two most effective guided and non-guided MOEAs, R-NSGA-II and NSGA-II.