01.10.2011 | Original Paper | Ausgabe 10/2011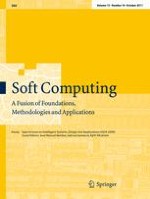 A probabilistic interpretation of the medical expert system CADIAG-2
Zeitschrift:
Autor:

David Picado Muiño
Abstract
CADIAG-2 is a well-known expert system aimed at providing support for medical diagnose in the field of internal medicine. CADIAG-2 consists of a knowledge base in the form of a set of
IF-THEN
rules that relate distinct medical entities, in this paper interpreted as
conditional probabilistic statements
, and an inference engine constructed upon methods of
fuzzy set theory
. The aim underlying this paper is the understanding of the logical structure of the inference in CADIAG-2. To that purpose, we provide a (probabilistic) logical formalisation of the inference of the system and check its adequacy with probabilistic logic.