2018 | OriginalPaper | Buchkapitel
A Scientific Modeling of Factors of Human Motivation in Organizations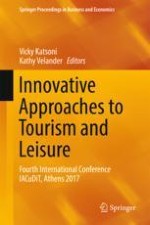 Erstes Kapitel lesen
Autoren: Theodoros Stavrinoudis, Christos Kakarougkas
Abstract
The present manuscript has two key objectives, firstly it will model the concept of human motivation within an organization and secondly, based on this modeling, it will extract within a coded framework the key motivational factors, as well as the variables that describe/define those factors. To achieve the above-mentioned objectives, an extensive review of the international scientific literature was conducted, while the method of content analysis was adopted. This method allowed the creation of a new integrated model of human motivation in organizations, which led to the formulation and the novel codification of two main factors: the regulating factor and the motivating factor. The regulating factor within an organization can regulate/affect the motivating factor which in turn affects the behavior and the actions of the employees. The regulating factor within an organization depends on two agent factors: the human/employee (Maehr and Mayer in Educ Psychol Rev 9:371– 412,
1997
; Wiley in Int J Manpower 18:263–280,
1997
) and the community/organization (Miner in Role motivation theories. Psychology Press, USA,
1994
; Wiley in Int J Manpower 18:263–280,
1997
). Likewise, the motivating factor depends on two agent factors: needs (Islam and Zaki Hj. Ismail in Int J Commer Manage 18:344–362,
2008
; Koole in Cogn Emot 23:1–44,
2009
; Fisher in J Manage Rev 12:384–412,
2010
; Von Gilsa and Zapf in The role of emotion and emotion regulation in job stress and well being. Emerald Group Publishing Limited,
2013
) and the outcomes of actions/behaviors (positive or negative) (Amaratunga and Baldry in Facilities 20:327–336,
2002
; Robbins and Judge in Organizational behavior. Prentice Hall, USA,
2010
; Abadi et al. in Int Bus Manage 2:157–169,
2011
). Based on the findings of this manuscript, the researchers will soon conduct a field research upon the motivation via reward systems in Greek luxury hotels and how these systems can contribute to the change of organizational culture in hotels.