27.12.2016 | Original Article | Ausgabe 6/2018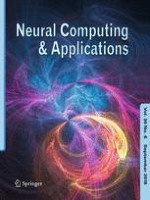 A simple yet effective grouping evolutionary strategy (
GES

) algorithm for scheduling parallel machines
Zeitschrift:
Autoren:

Ali Husseinzadeh Kashan, Marziehsadat Keshmiry, Jalil Heidary Dahooie, Amin Abbasi-Pooya
Abstract
As a novel evolutionary technique, grouping evolutionary strategy (
GES
) has proved efficient and effective on grouping problems in which the task is to partition a set of items into disjoint groups. This paper investigates the first application of
GES
to tackle the parallel-machines scheduling problem as a well-known grouping problem in which machines can be treated as groups and jobs can be regarded as the items and the task is to partition a set of jobs into disjoint groups (and process all jobs in a same group by the same machines) to minimize makespan (
C
max
) criterion. The main features of
GES
algorithm that make it different from the typical evolutionary approaches proposed for the parallel-machines scheduling problem, lie in exploiting a suitable chromosomal representation and a well-designed mutation operator that works with the set of jobs assigned to each machine instead of jobs isolatedly, and uses a two-phase procedure to generate the new schedules more effectively. In addition, we hybridized
GES
with an efficient local search heuristic and proved that it has an important descent property. To verify the performance of our proposed algorithm, comparisons are made using available methodologies in the literature. Computational results signify that the proposed approach is fast and competitive in providing high quality results.