2006 | OriginalPaper | Buchkapitel
A Simplified ABS Numerical Model for Actively Controlled Vehicle Dynamic Simulations: Validation with Experimental Data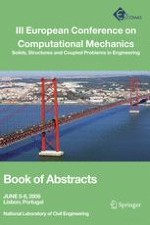 Erstes Kapitel lesen
Autoren: F. Cheli, E. Giangiulio, E. Sabbioni, A. Concas
Verlag: Springer Netherlands
Antilock Braking System (ABS) is nowadays a standard equipment for passenger cars. It increases vehicle safety preventing wheels from being locked up in emergency braking, especially on low friction road surfaces, allowing the driver to maintain steering control of the vehicle, to avoid obstacles and reducing vehicle stopping distance. Thus, in order to simulate the vehicle behaviour during braking and to compare the obtained results with the experimental data, is essential to model the ABS system. A flexible mechatronic test bench for ABS Electronic Control Unit (ECU) performance evaluation, based on Hardware-In-the-Loop Simulation (HILS) technique, has been developed. It consists of a passenger car hydraulic braking system (from master cylinder to brake callipers), an ABS ECU integrated with pressure control valves and a flexible real-time platform which simulates vehicle dynamics. A fourteen degrees of freedom optimized vehicle model has been developed in order to reproduce with sufficient accuracy the vehicle dynamics.
An ABS model has also been implemented, trying to reproduce the real control system behaviour on the basis of the performed HILS simulations. Besides the well known control algorithms for modulating the braking pressure at each wheel in the cases of high and low adhesion coefficients, in fact, only few information on the other parts of the logic can be found in the literature. Through HILS simulations, the ABS model could be completed. In particular, two strategies to recognize and adapt the control cycle to the jump reductions and increases of the adhesion coefficient between tires and road (- jump conditions) have been implemented. A control cycle has also been developed to prevent the excessive rising of the vehicle yaw moment in -split conditions (different adherence coefficient for the left and the right wheels) or during braking when cornering.
The ABS model has been integrated within the 14 d.o.f. vehicle model in order to perform limit braking simulations both in straight line and during cornering on different road surfaces (dry and wet asphalt, ice and snow). Simulations results have been compared with the experimental data collected on an instrumented passenger car.