01.06.2011 | Ausgabe 11/2011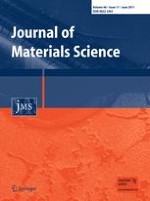 Ab initio study of structural, electronic, phase diagram, and optical properties of CdSe

x

Te

1−x

semiconducting alloys
Zeitschrift:
Autoren:

S. Ouendadji, S. Ghemid, N. Bouarissa, H. Meradji, F. El Haj Hassan
Abstract
Based on the self-consistent ab initio full potential-linearized augmented plane wave method, the structural, electronic, optical, and thermodynamic properties of CdSe
x
Te
1−

x
ternary semiconductor alloys have been investigated. The exchange–correlation potential was calculated using both the generalized gradient approximation (GGA) by Perdew–Burke–Ernzerhof (PBE) and the GGA by Engel–Vosko (EV-GGA). The ground-state properties are determined for the cubic bulk materials CdSe, CdTe, and their mixed crystals at various concentrations (
x
= 0.25, 0.5, and 0.75). Deviation of the lattice parameter from Vegard's law and the bulk modulus from linear concentration dependence has been examined. The microscopic origins of the band-gap bowing parameter have been discussed. Moreover, the refractive index and the optical dielectric constant for CdSe
x
Te
1−

x
are studied using different models. Besides, the thermodynamic stability of the alloys of interest is investigated by means of the miscibility critical temperature.