21.11.2018 | Regular Paper | Ausgabe 2/2019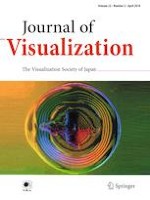 Accuracy evaluation of blood flow distribution in the Fontan circulation: effects of resolution and velocity noise
Zeitschrift:
Autoren:

Hojin Ha, Heejun Kang, Hyungkyu Huh, Woorak Choi, Hyun Jung Koo, Jaeyoung Kwon, Kyoung Jin Park, Young Chul Cho, Sang Joon Lee, Namkug Kim, Dong Hyun Yang
Wichtige Hinweise
Namkug Kim and Dong Hyun Yang have contributed equally to this work.
Abstract
This study analyzes the accuracy of the Fontan circulation using four-dimensional (4D) flow magnetic resonance imaging (MRI) for a variety of spatial resolution and noise scenarios. Using the results of computational fluid dynamics (CFD) as ground truth, hemodynamics in twelve patient-specific Fontan circulations were simulated as 4D flow MRIs, for voxel sizes of 0.5–3.0 mm and noise levels of 0.1–50 cm/s. In each case, three-dimensional streamline tracers were emitted at 1000 randomly sampled points from the inferior vena cava and superior vena cava planes, and the blood flow distribution from the vena cava to pulmonary arteries was quantified. The error of the flow distribution in 4D flow MRI was obtained by substituting the value obtained from 4D flow MRI into that obtained from CFD. Increasing the voxel size in 4D flow MRI affected the accuracy of the flow distribution estimation. The 4D flow MRI assessment of the flow distribution ratio in Fontan patients (2–4 years old) had the errors of ± 0.057, ± 0.145 and ± 0.210 at the voxel sizes of 1.0 mm, 2.0 mm, and 3.0 mm, respectively. Increasing velocity noise increased the missing fraction of the tracers, increasing the mean error of the flow distribution ratio to 0.490 at the missing fractions above 70%. Using the missing fraction of 20% as a cutoff condition for the dataset, the error ratio in the analysis was confined to ± 0.2. Assessment of the flow distribution using 4D flow MRI is sensitive to spatial resolution and velocity noise levels.
Graphical abstract
×