2018 | OriginalPaper | Buchkapitel
10. Active System Control: Future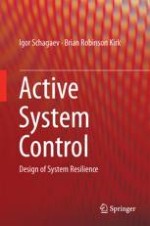 Erstes Kapitel lesen
Autoren: Igor Schagaev, Brian Robinson Kirk, Kai Goebel
Abstract
This chapter summarises what has been developed and indicates the next steps of research, essential developments and how our approach using active system control (ASC) can be applied to aircraft design.
At first, we briefly discuss how the classification of aircraft (introduced in Chap.
1
) can help us to apply the implementation of ASC in aviation. We also present how properties such performance, reliability and efficiency (energy efficiency, maintenance efficiency) can be pursued and achieved.
We compare two sections of an aircraft's life-cycle, design development and application, and we then analyse what can be done within each to implement active system control.
We briefly reiterate from earlier chapters all the essential steps of what an active system control system
must
do. Additionally, we describe which existing techniques and methods can be applied for various segments of a dependency matrix to make the system of ASC efficient. Special attention is reserved for the role of prognostic analysis and the essential steps of acquiring and using active knowledge about the state of the aircraft.
Finally, we describe the implementation aspect of ASC in terms of the required hardware and system software, what an "active" black box should be doing and how it can satisfy new system requirements.