16.07.2019 | RESEARCH ARTICLE - SPECIAL ISSUE - INTELLIGENT COMPUTING and INTERDISCIPLINARY APPLICATIONS | Ausgabe 4/2020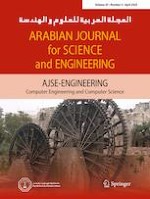 Adaptive
k

-Anonymity Approach for Privacy Preserving in Cloud
Zeitschrift:
Autoren:

Karuna Arava, Sumalatha Lingamgunta
Abstract
Data privacy is very essential attribute for information sharing in cloud applications. Many end users find it challenging to adopt advanced technologies of cloud services, such as software-as-a-service, application-as-a-service, for protection of sensitive data in their health applications. Considerable research has been done in Privacy Preservation of sensitive data while 'statistical analysis using data mining techniques' such as
k
-anonymity being prominent. The term
k
-anonymity with respect to privacy of sensitive data is referred as sensitive information of an individual published and which cannot be distinguished from at least
\(k-1\)
individuals.
k
-Anonymity is achieved precisely with clustering techniques. However, the challenge is to find the best seed values for collecting allied records which can be anonymized at the same level in order to reduce information loss. This paper proposes a systematic approach for seed selection to cluster the records using the adaptive
k
-anonymity algorithm. A comparative study of recent works with a goal to reduce information loss and execution time is calibrated.