01.12.2020 | Review | Ausgabe 1/2020 Open Access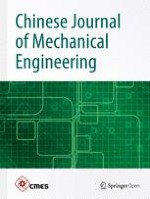 Advanced Data Collection and Analysis in Data-Driven Manufacturing Process
Zeitschrift:
Autoren:

Ke Xu, Yingguang Li, Changqing Liu, Xu Liu, Xiaozhong Hao, James Gao, Paul G. Maropoulos
2

Concept and Key Components of Data-Driven Manufacturing
2.1

Data-Driven Manufacturing

The major distinction between the paradigm of modern and conventional manufacturing can be viewed in Figure

2

. Conventional manufacturing automation can be regarded as model-based manufacturing [

14

]. Experts gain experience by making physical observations, such as visual inspection, noise recognition from manufacturing systems. These experiences together with human intelligence will derive physical models using theoretical, experimental and numerical methods, to better understand the mechanism behind. Although great achievements have been made and applied in various applications, such as simulation [

15

] and performance evaluation [

16

], these model-based methods are nevertheless inferior with their limited effective range and accuracy. This is mainly because a great deal of simplifications and assumptions are made when deriving the physical models, while the human experts are not assured to be mentally stable and impartial towards all gained experiences.
×
Modern manufacturing, on the other hand, is data-driven [
10
], in the sense that data generated through manufacturing activities is fully utilized to positively enhance manufacturing quality and thus enrich flexibility and autonomy of the system. The framework of data-driven manufacturing is outlined in Figure
3
consisting of four layers. The bottom layer is known as the manufacturing layer comprising different types of manufacturing processes, through which a product is designed, manufactured, assembled and evaluated from scratch. Data layer locates on top of manufacturing layer via sensor interface. Various types of sensors are integrated into the manufacturing system to monitor and inspect during the manufacturing process. In data layer, data is collected, stored and visualized for the preparation of data processing. In knowledge layer, raw data transformed into insightful features and knowledge via data processing technologies. In decision layer, through the utilization of intelligence, knowledge eventually becomes decisions to make accurate simulation, evaluation and prediction, etc. to facilitate smart manufacturing.
×
The major distinctions between data-driven manufacturing and conventional manufacturing are the generation, collection and utilization of data, which have been regarded as the key enabler to realize smart manufacturing [
17
]. As can be implied from Figure
3
, data eventually becomes decisions to automate the manufacturing process and enhance its performance. In this manner, accuracy of the decision predominates the manufacturing outcome, e.g., a false decision could potentially jeopardize the delicate product or even the manufacturing system. It is conceivable that through all these layers, accuracy and fidelity of the final decision will decrease according to several reasons. In data layer, data acquisition may cause accuracy loss depending on the specification of sensors adopted. The correlation between the acquired data and the actual physical value actually involves certain assumptions/simplifications. In knowledge layer, the extraction of knowledge from raw data further induces error since extracted features may not perfectly define the overall profile of the original data. In decision layer, improper data analysis could lead to misunderstanding of the features, thus mislead the final decision. In total, the aggregated error can be tremendous, which poses great challenge to develop advanced manufacturing systems. While detailed evolutional trend of data-driven manufacturing process will be demonstrated in Sections
3
and
4
, we first analyze some typical applications in Section
2.2
.
2.2

Typical Applications in Data-Driven Manufacturing
3

Advanced Data Collection in Data-Driven Manufacturing Process

Modern manufacturing system is equipped with advanced sensors collecting sequential data from different physical events. These data are of low value density if treated individually, but they together form great value for the system to keep track of the manufacturing process, in order to make simulations, evaluations and predictions, etc. Therefore, high-quality data collection is a desirable target in modern manufacturing by means of various types of sensors.

As alluded earlier, the lifecycle of manufacturing data consists of data collection and data analysis. In data collection stage, manufacturing data is generated and collected from equipment, human operators and products. These data can be classified into structured, semi-structured and unstructured data [

32

], depending on the selection of sensors and their working principles. In data analysis, the target is to extract informative knowledge/decision from the raw data end to end. High dimensional raw data sometimes needs a prior feature extractor to extract low dimensional representative features in either time domain or frequency domain [

29

], the extracted features from different data sources are fused together to make valuable decisions to control the manufacturing process.

Figure

4

summarizes two typical workflow of data-driven manufacturing process, which are based on direct and indirect data measurement. In direct measurement, sensors are specifically designed to measure the physical value or its direct covariant during the process. These sensors are usually expensive and exclusive to certain working environment. The captured data from direct monitoring is of high fidelity and accuracy. For example, the touch-trigger probes offer a direct way to precisely measure the coordinates of the part by discrete physical contact points. Alternatively, indirect measurement offers a more cost-effective way to collect indirect but correlated value using generic sensors, such as current sensor, accelerometer. The major difference from direct monitoring is that the captured physical value is no longer the target one but a correlated value through a non-deterministic transfer function. For example, large spindle current sometimes implies a large cutting force during metal cutting process, and sometimes only indicates an accelerating spindle speed, which is hard to tell unless more information is provided. Building up the exact inverse transfer function to deduce the target value is impossible, which always involves simplifications and assumptions, inevitably leading to accuracy loss, which has become the major issue for indirect monitoring.
×
Abellan-Nebot and Subiron [
33
] gave a comprehensive review of machining monitoring systems developed so far, including sensors, signal processing and feature extraction. In their point of view, they argued that indirect measurement was more prevalent for its cost-effectiveness and versatility. Lauro et al. [
27
] in their latest review suggested to take great care of the choice of measurement due to implementation cost and requirements. For tool condition monitoring, such as tool wear diagnosis, direct methods, e.g., optical and radioactive sensors were deprecated due to the inaccessibility of the cutting area during the cutting process [
34
]. However, direct vision/camera-based systems were widely used for monitoring in-situ metrology for additive manufacturing process [
31
], in order to achieve a close-loop identification of material discontinuities and failure modes. As manufacturing processes are becoming more and more complicated, generic sensors may not satisfy the increasing demands of high accuracy because of the inevitable simplifications and assumptions between the target and the captured value. The following section will demonstrate the evolutional trends for various monitoring tasks in manufacturing process.
3.1

Data Collection in Manufacturing Process

Extensive studies in manufacturing data collection have been conducted for various applications. From the perspective of machining process, as depicted in Figure

5

, people care mostly about the real time condition of the process, the tool and the part. Applications include cutting force monitoring, chatter detection, tool wear/breakage diagnosis, online inspection of surface roughness and dimensional accuracy.
×
3.1.1

Cutting Force Monitoring

Cutting force monitoring is among the earliest achievable capabilities in numerical controlled machining, for its high correlation with the in-process workpiece and tool status. Large cutting force is detrimental to the part accuracy as well as to the cutting effectiveness [

35

]. Initially, the measurement of cutting force value was conducted indirectly by using current signals of servo motors [

36

] or feed motors [

37

]. These methods are cheap and easy to implement, but with very limited upper bound in terms of accuracy. Albrecht et al. [

38

] proposed an innovative indirect force measurement by integrating capacitance displacement sensor into the spindle. The sensor was capable of measuring deflection of the tool and finally converted to the value of force. At certain frequency (650 Hz), the sensor reliably measured cutting force with around 10% error in magnitude. The major drawback of this indirect sensor was its limited bandwidth, which, even after applying a Kalman filter, can only reach 1000 Hz. These indirect methods were either of low accuracy or with limited frequency bandwidth. Direct force sensors were developed which was equipped with sensing elements to convert external force load into deformation of the elastic element. Piezoelectric transducer and strain gage are two major branches in modern cutting force dynamometers. Strain gauges force transducers offer high frequency response and long-term stability of deformation under an external force. Yaldiz et al. [

39

] developed a table dynamometer using strain gauge to measure static and dynamic milling forces. An octagonal ring was manufactured to locate the strain gauges, whose orientations and locations were carefully determined to maximize the overall sensitivity. After calibration, the final accuracy can reach up to 98.5% in real milling process. Piezoelectric sensors, as compared to strain gage, are superior for dynamic force measurement for their high dynamic range and sensitivity [

40

], which were usually mounted on the spindle side for dynamic force measurement. As for the state-of-the-art, advanced measurement apparatus were developed to measure micro-cutting force in wireless manner, and with higher accuracy up to 99.8% [

41

]. Polyvinylidene fluoride (PVDF) sensors were embedded in each inserts of the cutter to estimate real-time working condition for separate insert in a wireless manner [

42

]. Some recent studies tried to develop a so-called smart tool with built-in piezoelectric sensor array [

43

,

44

], which could be a future trend towards smart manufacturing process. Table

1

lists the evolution of cutting force measurement.

Table 1

Evolution of cutting force measurement
Year

Indirect measurement

Direct measurement

Before 2000

2001–2010

Displacement sensor [

38

]

Piezoelectric sensor [

40

]

2011–2020

Wireless cutting force sensor [

41

]
3.1.2

Machining Chatter Inspection

Machining chatter has always been an important issue in manufacturing process, for its complex physical mechanism and negative effects leading to poor surface finish, tool damage, etc. [

45

]. Real time chatter monitoring has also been classified into indirect and direct methods. As the outcome of chatter is usually in the form of self-excited vibration, direct methods using microphone [

46

] and accelerometer [

47

] have been demonstrated as efficient and effective solutions for chatter recognition. They however suffer from a common drawback that the ambient sound/vibration could introduce noise to the target signal. Especially for the microphone, the suppression of environmental noise is mandatory to make it truly applicable. Later on, indirect methods came out focusing on the correlated effect of chattering and utilized relevant signals for chatter detection, such as using cutting force signal [

48

], motor current signal [

49

], acoustic emission [

50

] and the fusion of multiple signals [

51

]. The correlation between these signals and the chatter occurrence needs to be meticulously analyzed to achieve feasible results. The accuracy of these indirect measurements has been greatly enhanced after adopting machine learning algorithms, such as in [

49

], using a support vector machine to recognize the chatter pattern based on servo motor current signal can reach over 95% in terms of accuracy rate. Nevertheless, the frequency bandwidth of these generic indirect sensors may not suffice the detection of chatter, especially in high-speed machining. Consequently, direct measurements using microphone has been revived after the reliability of sensor was improved in monitoring milling operations. Specifically, the microphone response inside the machine-tool chamber was sensibly corrected using equalization filters to ensure adequate accuracy in chatter detection task [

52

]. Optical measurement such as using a laser beam and an optical position detector (OPD) to identify the vibration of the in-process tool was also regarded as a direct method [

53

]. In this study, the laser beam was reflected on the rotating cutter and captured by the OPD, by which the displacement of the cutter can be recorded in real time. The development of high-resolution vision system also facilitated the online measurement of chatter by analyzing the surface texture/marks in real time [

54

]. Ding et al. [

55

] invented an active control system to detect and suppress machining chatter. Chatter was detected by directly sensing the workpiece displacement using a displacement sensor and then controlled via a voice coil motor. In terms of offline chatter identification, chatter stability diagram offers a scientific reference for a proper choice of chatter-free machining parameters [

56

], the generation of which relies hugely on the frequency response functions (FRF) at the tool tip. Accelerometers are widely adopted for FRF measurement [

57

] based on standard impact test using a hammer integrated with force sensor. The impact test is nominated as a direct measurement for FRF determination but requires tedious setting-ups for pose-dependent tool tip dynamics in bi-rotary milling head [

58

]. Table

2

lists the evolution of machining chatter inspection.

Table 2

Evolution of machining chatter inspection
Year

Indirect chatter inspection

Direct chatter inspection

Before 2000

Acoustic emission sensor [

50

]

2001–2010

2011–2020

Integrated microphone transducer [

52

]

Vision-based system [

54

]

Displacement sensor [

55

]
3.1.3

Tool Condition Monitoring

Tool condition monitoring (TCM) is vital to keep track of the remaining useful life (RUL) of the tool. Late replacement of dull or broken tool may decrease the accuracy and quality of the final part and cause machine breakdown [

34

]. Though with much effort spent in the past [

59

], direct inspection of the in-process tool condition was developed in the first place which includes the usage of proximity sensors, radioactive sensors and vision sensors. Proximity sensors, such as ultrasonic sensor [

60

] estimate the differential of distance between cutting edge and workpiece, whose accuracy is highly affected by the thermal expansion and cutting force induced deflection. Radioactive sensors [

61

] detect the amount of residue radioactive materials implanted on the flank face of the cutting tool in order to estimate the wear percentage, which was regarded detrimental and thus limited for lab usage. Vision-based tool condition monitoring, especially using structured light [

62

] was also patented long ago, but required an ideal condition of lighting and cutting environment to achieve acceptable accuracy.

Deficiencies of these early direct TCM methods lead to the prosperity of indirect TCM methods, which utilized correlated signals, such as cutting force [

63

], acoustic emission [

64

], vibration [

65

], current [

66

–

68

] and surface roughness [

69

]. These representative indirect methods advanced the development of signal processing and sensor fusion techniques to enhance the prediction accuracy. Though many review articles highly voted for the indirect TCM methods [

29

,

34

] as the future trend due to the increasing accuracy, the major drawback is still prominent in that these methods are case-sensitive and requires fine-tuning and calibration to achieve high authenticity. Direct TCM methods, especially for the vision-based, can bypass this issue by directly inspecting the geometric change of the tool. Two-dimensional [

70

] and three-dimensional vision systems [

71

,

72

] were developed for direct TCM and achieved sub-pixel accuracy using advanced image processing techniques. These vision-based TCM systems all require a pause between two sequential operations to capture a steady image of the tool. This inconvenience has been fully addressed in recent studies, among which, Ramirez-Nunez et al. [

73

] came up with a smart sensor consisting of an infrared camera and a temperature sensor, which facilitates the in-process tool breakage inspection even with the existence of coolant fluid. The tool condition is well estimated by processing the infrared thermography. Dai and Zhu [

74

] in their recent study proposed an integrated vision system for micro-milling TCM. The system was designed with a telecentric lens, light source and a 3-DOF motion platform to achieve uniform image quality and high automation. As the availability of powerful image processing algorithms, direct TCM using smart sensors and integrated systems is believed to have a promising future. Table

3

lists the evolution of tool condition monitoring.

Table 3

Evolution of tool condition monitoring
Year

Indirect monitoring

Direct monitoring

Before 2000

2001–2010

2011–2020

Surface roughness inspector [

69

]
3.1.4

Part Condition Monitoring

The condition of in-process part (a.k.a. workpiece) needs to be monitored to take timely adjustment of the process, in order to yield high-quality part. Surface finish and dimensional accuracy are the two dominant factors of the workpiece condition to determine the final quality of product. Especially for the surface finish metrology, which has been overwhelmingly concerned as a direct indicator to the capability of modern manufacturing system. Conventional surface inspection methods [

75

] are usually conducted subsequently to the manufacturing process. These post-processing based methods can usually achieve higher accuracy using dedicated instruments, such as the stylus profilometer [

76

], but are inactive to take responsive actions to prevent further accuracy loss during the process. Therefore, quality control based on in-situ monitoring offers a more practical solution. However, it is intractable to incorporate sophisticated roughness scanners into the harsh operating environment with metal chips, lubricants and vibrations. Consequently, indirect methods for the inspection of in-situ surface roughness took over the mainstream in the past [

77

], which contain the usage of accelerometer [

78

], dynamometer [

79

], acoustic sensor [

80

], ultrasonic sensor [

81

], etc. Prevalent shortcoming of these indirect methods is lower achievable accuracy due to the nature of uncertainty. Currently, vision-based surface roughness evaluation system [

82

] has been developed for efficient and accurate in-situ surface inspection. The essence behind was the usage of graph theory-based image analysis to achieve real-time identification of surface roughness distribution without interrupting the machining process. For metal additive manufacturing process where quality matters, vision-based systems are also the primary choice for in-situ metrology monitoring [

31

]. It is also suggested to apply hybrid instrumentation as a future direction to overcome the compromise between spatial resolution and the field of view, in which low resolution sensor detects the whole area while high resolution sensor focuses on the area of interest.

Real-time dimensional accuracy monitoring is vital to render in-process quality control. Dimensional accuracy is prone to be violated for parts consisting of thin-wall features, due to either the deflection by external cutting force or the internal release of residual stress. As the in-process part is usually securely mounted by fixture and hard to access by exotic instruments, integration of fixtures with sensing technology will be a potential direction according to the state-of-art review [

83

]. In terms of the deflection caused by external force, Azouzi and Guillot [

84

] predicted the workpiece dimensional deviation in turning process via cutting feed, depth of cut and cutting force signal. Cutting force and vibration signal were fused together for the prediction of deviation in turning a slender part [

85

]. For thin-walled part, such as a blisk, a common method to identify its in-situ deflection is by simulation using cutting force value and modeling techniques [

86

], which is not only time-consuming but also uncertain in terms of accuracy. As for the deflection error caused by the release of residual stress, it was particularly tricky to predict such error since each piece of raw stock has its own stress pattern. Instead, people strived to characterize the residual stress field distribution via nondestructive methods, such as using ultrasonic devices [

87

] and X-ray diffraction [

88

]. The key to these nondestructive methods is to formulate the stress gradient with respect to the center frequencies, which can achieve plausible accuracy in workpiece with simple geometries. However, for realistic complex parts, the distribution of residual stress can be elusive especially when the workpiece profile is constantly changing during the process. In light of this concern, direct measurement would be a better choice.

To directly measure the deflection, the on-machine measurement system using a touch-trigger stylus was adopted to inspect the workpiece deformation, and adaptively change the subsequent tool path for compensation [

89

]. The utilization of inspecting stylus was a prevalent choice for online measurement, it yet required the suspension of the manufacturing process, which prolongs the overall processing time and is technically incapable of real-time monitoring. More advanced instruments were developed recently to address these issues. Luo et al. [

90

] devised a thin film PVDF sensor attached to the non-machining side of the thin-walled part to monitor the deflection and vibration caused by machining force. The change of output voltage faithfully reflected the high-frequency deflection of workpiece during different machining stages. Real-time surface normal measurement for maintaining high accuracy of thickness is indispensable in machining freeform thin-walled part. Yuan et al. [

91

] established an online surface normal measurement using four eddy current displacement sensors installed in the frontend of the spindle, achieving a remarkable reduction in displacement errors (from 12% to 1%) after compensation. A more intractable case of deformation is caused by the release of residual stress during the removal of raw material, such deformation remains obscure as long as the workpiece is securely fixed on the machine table. Indirect prediction model of the residual stress distribution [

92

] is too complicated to be accurate, due to a large set of remaining uncertainties. In light of this issue, Li et al. [

93

] inaugurated a novel responsive fixture apparatus for direct inspection of in-process deformation of large aerospace parts. This smart fixture automatically opens up to release the deformation once the built-in stress sensor reaches its threshold. In this way, adaptive adjustment of the process can be made as long as the final shape is still enveloped by the remaining workpiece. Inspired by this idea, Hohring and Wiederkehr [

94

] followed up with a similar intelligent fixture for the purpose of mitigation of chatter and compensation of workpiece distortion to achieve high performance machining. Table

4

lists the evolution of workpiece condition monitoring.

Table 4

Evolution of workpiece condition monitoring
| Year | Indirect accuracy monitoring | Direct accuracy monitoring |
| --- | --- | --- |
| Before 2000 | | |
| 2001–2010 | | |
| 2011–2020 | | |
3.2

Discussion and Future Trend

Data collection and analysis are two essential stages in data-driven manufacturing process. Depending on the correlation of captured and target value, manufacturing data can be collected via direct and indirect measurement. Although indirect measurement offer more possibilities and larger scalability in diversified applications and are more cost-effective, they usually require the establishment of a physical transfer function to indicate the correlation between the measured and target value, which inevitably induce error as long as such correlation contains physical uncertainty. Consequently, the accuracy of indirect measurement is undermined so long as the correlation is not rigorously and mathematically identified. This gap encouraged more studies to improve the accuracy by developing various sensor fusion and data analysis methods [

95

]. On a different perspective, direct measurement using dedicated sensors can achieve high fidelity and accuracy. Although it seems to be contradictive to the big data scenario where obtained data is usually trivial and individually inaccurate, the design of exclusive sensor is still one important trend in the manufacturing field to facilitate accurate process monitoring, and thus to make precise decision and control. This pictures one possible future of intelligent manufacturing.
4

Advanced Data Analysis in Data-Driven Manufacturing Process

Manufacturing process is decisive to the whole product life cycle. As elaborated in the previous section, various sensors are being devised and integrated onto the machine to enable in-process monitoring by capturing target or correlated values. Nevertheless, the data acquired by these sensors, no matter directly or indirectly, only gives partial view of the manufacturing process. These data still needs post analysis to be converted into perceptible knowledge and decisions. Making decisions from data rather than human knowledge has become the dominant trend in data-driven manufacturing. In data analysis, we believe there have been at least three paradigms so far, as depicted in Figure

6

, which also illustrates the evolution of modern manufacturing process.
×
In the first paradigm of data analysis, a physical model describing the mechanism is developed by the expert. Once the input data and information is imported into the physical model as prior knowledge, a mathematical solver is established to find the optimal solution, i.e., the decision. For example, finite element analysis is a typical data analysis which employs linear solver to solve a partial differential equation, e.g., deformation of the part. Obviously, two simplifications are involved in this pipeline. First, the physical models developed by human experts are usually based on certain assumption and simplification which deviates from actual scenario. Secondly, solving the physical model with limited input data is sometimes ill-posed, which can possibly lead to faulty results. However, it should not be denied that when data is scarce and expensive to acquire, this paradigm effectively offers a plausible way to interpret the process.
The second paradigm of data analysis utilizes machine learning techniques to train a shallow encoders which consist exponentially greater number of unknown parameters than the physical model. Through sufficient training stage using paired feature-result set, the trained model is capable of producing sensible answers on new input features. Due to the high generalization ability of machine learning models, it successfully bypasses the model simplification encountered in the previous paradigm. Nevertheless, the ability for a shallow encoder to directly process high-dimensional raw data is still limited, it thus requires careful feature engineering and considerable domain knowledge to reduce the input dimension.
As the density and dimension of manufacturing raw data is experiencing a rapid growth, the key factor to the final accuracy is how the data is processed in the first place. Motivated by this need, the third paradigm using deep learning can potentially eradicate the error-prone handicraft of feature extraction, which instead is achieved automatically using a general learning procedure. In this way, feature extraction induced error can be reduced to a great extent. It is expected that this paradigm will give the best performance on data analysis as long as the deep model is fed with sufficient data.
In the following sections, we will first provide a comprehensive review on existing methods for feature extraction from manufacturing raw data, given that feature extraction is an essential stage for the first two paradigms. Some typical manufacturing applications using data analysis will then be elaborated according to the above three paradigms.
4.1

Pre-processing of Manufacturing Data

No matter what data processing strategy is utilized, it is a primary stage in the entire data analysis for the following two benefits. First, raw sensory data is usually of high dimension and contains stochastic noise, data processing can tremendously reduce the dimension and filter out disturbance without losing much valuable information. On the other hand, the extracted low-dimensional features are more comprehensible in terms of developing analytical algorithms to make decisions accordingly, which will be discussed in the following section.
4.2

Data Analysis in Manufacturing Process
4.2.1

Tool Condition Analysis
4.2.2

Process Condition Analysis
4.2.3

Part Condition Analysis
4.3

Discussion and Future Trend

Data analysis has been comprehensively reviewed from three aspects in manufacturing process: tool condition, process condition and part condition. The evolutions of data analysis in all three aspects follow the same routine from physical modeling to machine learning and reaching deep learning in the state-of-the-art.

Due to the great complexity of manufacturing process, the establishment of physical models would induce noticeable errors. First of all, the construction of physical model requires domain expertise which may contain cognitive bias to the actual mechanism. These manufacturing process usually comprise intricate and unstable physical/chemical processes that are hard to precisely constructed, which inevitably require certain level of assumption and simplification. Mathematical solution based on limited observable data is sometimes ill-posed, making the final physical model barely accurate to deliver satisfactory results. The development of machine learning techniques inaugurated a new paradigm to analyze manufacturing processes, without needing to manually develop complicated but inaccurate physical models. After some crafted feature extraction and training process, complex manufacturing process can be established in a more unified, efficient and effective way. Through the training process, hidden and obscure correlations between the input and output can be unveiled. Nevertheless, even the most powerful feature extractor still cannot guarantee zero discrepancy and error from the raw data, which directly affects the final accuracy. This dilemma is well resolved by deep neural networks, in which these features are automatically extracted rather than by a third-party agent. Consequently, when data is abundant, deep learning achieves better performance than conventional machine learning approaches.

On a different perspective, utilizing deep learning may be troublesome in manufacturing field, since the acquisition of meaningful manufacturing data is not as convenient as data from internet. Advanced machine learning technologies, such as transfer learning [

136

] and meta learning [

138

], already left some successful marks in manufacturing applications where data acquisition is expensive and slow. It is foreseeable in the future that more advanced machine learning methods dealing with insufficient data will emerge and apply in manufacturing process.

In the state-of-the-art development of machine learning techniques, new types of machine learning algorithms for various tasks are being developed. Specifically, deep reinforcement learning using deep Q-network was proposed by Google DeepMind [

167

], which opened up a new era to learn successful policies directly from high-dimensional inputs and achieve human-level performance in game play. The same group later proposed a meta-reinforcement learning system inspired from the activity of dopamine system in human brain [

168

], which expedited the learning process from past experience. These new findings in reinforcement learning would potentially render new possibilities for manufacturing systems to understand rules from source data and realize true automation [

169

]. The lately reported domain-transform manifold learning made a huge success in noise-reduced image reconstruction from raw sensory data [

170

], which could also be a promising tool in manufacturing data pre-processing stage for higher fidelity.
5

Conclusions and Outlook
5.1

Conclusions

Manufacturing data collection and analysis are the key enablers to realize data-driven manufacturing. As the two crucial components in manufacturing monitoring system, they have been evolving to cater to increasing demands in modern manufacturing. The development of these two components have been thoroughly investigated from literature, with conclusion depicted in Figure

7

. In terms of data collection, in most manufacturing circumstances valuable data is measured via sensors. Direct and indirect measurement are the two categories in this stage. While indirect measurement has been more widely adopted in recent manufacturing applications for its cost-effectiveness and high compatibility, it is still facing a considerable amount of discrepancies in terms of accuracy. Although people have made great efforts to reduce the error, it is theoretically incapable to achieve high precision measurement due to the uncertainty and simplification of the correlation between the target value and the measured value. On the other hand, direct measurement though encountering incompatibility issue in some manufacturing cases, it will be ultimately adopted for its high fidelity and achievable accuracy. There have already been sporadic developments of advanced sensors that can directly measure the in-process data without violating the process condition.
×
Data analysis is another crucial phase in data-driven manufacturing to make diagnosis, predictions and other decisions based on the obtained data. Three paradigms of data analysis, i.e., physical modeling, conventional machine learning and deep learning based data analysis have been investigated in this paper. The development of physical modeling to describe high dimensional non-linear manufacturing process is challenging and experiencing low accuracy. These physical models are usually oversimplified, containing observation bias, and thus theoretically incapable of accommodating the increasing demand for accurate data analysis. Machine learning based data analysis was developed to resolve this issue by using generic model such as neural networks, and training process, which can successfully overcome the model simplification issue. As long as for a sufficient training procedure, the learning model can achieve high nonlinearity to describe an arbitrarily complex process. While shallow learning models can only deal with low-dimensional data due to the limited capacity, deep learning based data analysis can achieve an end-to-end modeling from the raw sensory data to the final decision. The deep stacks of layers combined with dedicated training process can automatically learn to extract useful features without human intervention. Practically however, since the amount of manufacturing data is usually limited, advanced machine learning techniques such as transfer learning and meta learning that require fewer training samples are investigated in some recent studies to achieve better results and handle varying conditions.
5.2

Outlook

Thanks to the development of advanced sensoring and data analyzing technologies, modern manufacturing outperforms with higher efficiency, accuracy and self-diagnosis by the extensive use of data. Direct process monitoring combined with advanced machine learning technologies have achieved remarkable effectiveness and will perhaps trend the development of data-driven manufacturing. Though deep learning obtained huge success in a variety of fields, training a deep model in manufacturing scenario remains challenging due to the prolonged time and cost needed for collecting sufficient labeled data. To overcome this crucial deficiency, there are two suggested directions. First, it is though theoretically impractical to train a deep model with high performance using insufficient sample data, one can adopt few-shot learning to extract common rules from existing well-trained knowledge, instead of training from scratch. Another potential direction is to combine physical mechanism, such as Newton's law and energy conservation, with machine learning models in order to take advantage of both, which would significantly reduce the amount of training data and enhance the generalization of the trained model. These are perhaps among the future shapes of data-driven smart manufacturing.
Acknowledgements
Not applicable.
Competing Interests
The authors declare that they have no competing interests.
Open Access
This article is licensed under a Creative Commons Attribution 4.0 International License, which permits use, sharing, adaptation, distribution and reproduction in any medium or format, as long as you give appropriate credit to the original author(s) and the source, provide a link to the Creative Commons licence, and indicate if changes were made. The images or other third party material in this article are included in the article's Creative Commons licence, unless indicated otherwise in a credit line to the material. If material is not included in the article's Creative Commons licence and your intended use is not permitted by statutory regulation or exceeds the permitted use, you will need to obtain permission directly from the copyright holder. To view a copy of this licence, visit
http://​creativecommons.​org/​licenses/​by/​4.​0/​
.