11.10.2017 | Ausgabe 6/2017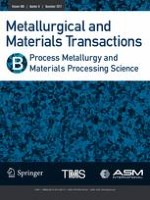 Advanced Process Possibilities in Friction Crush Welding of Aluminum, Steel, and Copper by Using an Additional Wire
Zeitschrift:
Autoren:

Florian A. Besler, Richard J. Grant, Paul Schindele, Michael J. R. Stegmüller
Wichtige Hinweise
Manuscript submitted March 29, 2017.
Abstract
Joining sheet metal can be problematic using traditional friction welding techniques. Friction crush welding (FCW) offers a high speed process which requires a simple edge preparation and can be applied to out-of-plane geometries. In this work, an implementation of FCW was employed using an additional wire to weld sheets of EN AW5754 H22, DC01, and Cu-DHP. The joint is formed by bringing together two sheet metal parts, introducing a wire into the weld zone and employing a rotating disk which is subject to an external force. The requirements of the welding preparation and the fundamental process variables are shown. Thermal measurements were taken which give evidence about the maximum temperature in the welding center and the temperature in the periphery of the sheet metals being joined. The high welding speed along with a relatively low heat input results in a minimal distortion of the sheet metal and marginal metallurgical changes in the parent material. In the steel specimens, this FCW implementation produces a fine grain microstructure, enhancing mechanical properties in the region of the weld. Aluminum and copper produced mean bond strengths of 77 and 69 pct to that of the parent material, respectively, whilst the steel demonstrated a strength of 98 pct. Using a wire offers the opportunity to use a higher-alloyed additional material and to precisely adjust the additional material volume appropriate for a given material alignment and thickness.