06.11.2017 | Ausgabe 3/2018 Open Access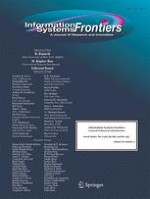 Advances in Social Media Research: Past, Present and Future
Zeitschrift:
Autoren:

Kawaljeet Kaur Kapoor, Kuttimani Tamilmani, Nripendra P. Rana, Pushp Patil, Yogesh K. Dwivedi, Sridhar Nerur
1

Introduction

Social media allows relationship forming between users from distinct backgrounds, resulting in a tenacious social structure. A prominent output of this structure is the generation of massive amounts of information, offering users exceptional service value proposition. However, a drawback of such information overload is sometimes evident in users' inability to find credible information of use to them at the time of need. Social media sites are already so deeply embedded in our daily lives that people rely on them for every need, ranging from daily news and updates on critical events to entertainment, connecting with family and friends, reviews and recommendations on products/services and places, fulfilment of emotional needs, workplace management, and keeping up with the latest in hashion, to name but a few.

When we refer to social media, applications such as Facebook, WhatsApp, Twitter, YouTube, LinkedIn, Pinterest, and Instagram often come to mind. These applications are driven by user-generated content, and are highly influential in a myriad of settings, from purchasing/selling behaviours, entrepreneurship, political issues, to venture capitalism (Greenwood and Gopal

2015

). As of April 2017, Facebook enjoys the exalted position of being the market leader of the social media world, with 1.97 billion monthly users (Statista

2017

). In addition to posts, social media sites are bombarded with photo and video uploads, and according to the recent numbers, about 400 million snaps a day have been recorded on Snapchat, with around 9000 photos being shared every second (Lister

2017

). While 50 million businesses are active on Facebook business pages, two million businesses are using Facebook advertising. Apparently, 88% businesses use Twitter for marketing purposes (Lister

2017

).

Academics and practitioners have explored and examined the many sides of social media over the past years. Organizations engage in social media mostly with the aim of obtaining feedback from stakeholders (Phang et al.

2015

). Consumer reviews are another big part of social media, bringing issues of information quality, credibility, and authenticity to the forefront. To a large extent, online communities have been successful in bringing together people with similar interests and goals, making the concept of micro blogging very popular. While most messages exchanged on social media sites are personal statuses or updates on current affairs, some posts are support seeking, where people are looking for assistance and help. Interestingly, these have been recognized as socially exhausting posts that engender social overload, causing other members to experience negative behavioural and psychological consequences, because they feel compelled to respond (Maier et al.

2015a

).

Given the relevance of social media to various stakeholders, and the numerous consequences associated with its use, social media has attracted the attention of researchers from various fields, including information systems. This is evidenced by the large number of scholarly articles that have appeared in various outlets. Researchers have to expend an enormous amount of time and effort in collating, analysing, and synthesising findings from existing works before they embark on a new research project. Given the significant number of studies that have already been published, a comprehensive and systematic review can offer valuable assistance to researchers intending to engage in social medi research. Our literature search suggests that there are reviews on social media in the marketing context (see for example, AlAlwan et al.

2017

; Dwivedi et al.

2017a

; Dwivedi et al.

2015

; Ismagilova et al.

2017

; Kapoor et al.

2016

; Plume et al.

2016

). However, there exists no comprehensive review that integrates and synthesises the findings from the articles published in Information Systems journals. Such an endeavour will not only provide a holistic view of the extant research on social media, but will also provide researchers a comprehensive intellectual platform that can be used to pursue fruitful lines of enquiry to help advance research in this rapidly expanding area. To fulfill this goal, this study reviewed relevant articles to elucidate the key thematic areas of research on social media, including its benefits and spill-over effects. The resulting review is expected to serve as a one-stop source, offering insight into what has been accomplished so far in terms of research on social media, what is currently being done, and what challenges and opportunities lie ahead. By doing so, this study explores the following aspects of existing research on social media:
How is social media defined in the IS literature?

How has social media literature evolved from a multidisciplinary perspective?

How have social media technologies, applications, practices, and research evolved over the past 20 years?

Which social media issues and themes have already been examined in IS research?

What are the major limitations of extant literature on social media?
The next section of this paper gives a brief overview of the method employed for carrying out the literature search. The succeeding section discusses citation and text analyses of social media publications. Subsequently, we outline the various ways in which scholars have defined social media. This is followed by a section that focuses on the evolution of social media research from an IS perspective. Next, we articulate the major themes emerging from prior research and use them as a backdrop for our review of the literature on social media. The ensuing section discusses our findings, followed by key conclusions and limitations of the study.
2

Literature Search Method

The literature search for this analysis was conducted in the following two phases: (1) keyword-based search and analysis to explore the overall evolution of social media literature; and (2) manual search across specific IS journals to understand the emerging IS perspectives on this topic.
2.1

Keywords Based Search and Analysis

In order to gain a deeper understanding of social media, we analyzed relevant abstracts that were downloaded from the Web of Science (WOS) database. Our search terms

1

yielded a total of 13,177 records, out of which 12,597 unique abstracts were obtained. The analysis of these records was undertaken in two steps. First, we used VOSviewer (Van Eck and Waltman

2011

) to perform a co-citation analysis of first authors in the downloaded corpus. VOSviewer allows visualization of similarities in publications and authors through an examination of bibliometric networks. Furthermore, we used VOSviewer to analyze words derived from titles and abstracts. Second, we used Latent Dirichlet Allocation (LDA) (see Blei

2012

) to extract key thematic areas latent in the literature on social media. Further details about these analyses and results are presented in section

3

.
2.2

Manual Search and Analysis

Given the inconsistencies in the use of keywords in social media research, a manual search, rather than a keyword-based one, was deemed to be more appropriate for identifying the existing literature on social media. Furthermore, since keywords in the social media literature tend to overlap with topics and/or theories in other related research areas, a keyword search may yield irrelevant articles. For instance, a keyword search for "Social network" returns articles related to social network theories, which are not necessarily part of social media. The articles reviewed in this study are from the following eight Senior Scholars' Basket of Information Systems journals:

European Journal of Information Systems

(EJIS);

Information Systems Journal

(ISJ);

Information Systems Research

(ISR);

Journal of the Association for Information Systems

(JAIS);

Journal of Information Technology

(JIT);

Journal of Management Information Systems

(JMIS);

Journal of Strategic Information Systems

(JSIS) and

Management Information Systems Quarterly

(MISQ)). Along with these eight journals, we have also analysed relevant articles from

Information Systems Frontier

(ISF) journal. This is because it focuses on examining "new research and development at the interface of information systems (IS) and information technology (IT) from analytical, behavioural, and technological perspectives. It provides a common forum for both frontline industrial developments as well as pioneering academic research".

2

ISF enjoys the reputation of a high quality journal across continents. For example, a journal quality ranking by Chartered Association of Business Schools, UK, has given it a three star (high ranking) quality rating, while journal ranking by the Australian Business Deans Council (ABDC) has rated it as an 'A' class journal (the second highest quality journal category after A*, which is reserved for premier publications). In light of these observations, it was deemed appropriate to consider articles from ISF along with the aforementioned eight journals.

Relevant articles were then identified and downloaded from each of the target journals by going through their archives. Specifically, all volumes and issues published in these journals between 1997 and 2017 were considered in our analysis. Articles, research notes, introductions, research commentaries, and editorial overviews relevant to social media were downloaded and numbered to prepare an APA style reference list. The first literature search resulted in 181 articles that had some relevance to the social media domain. A closer examination of individual abstracts and full articles led to the elimination of 49 irrelevant articles, thus giving us a total of 132 articles pertinent to the domain of interest (i.e., social media).
3

Citation and Text Analyses of Social Media Publications
3.1

Author Co-Citation Analysis (ACA)

Author Co-Citation Analysis (ACA) is a bibliometric technique that has been widely used to explicate the conceptual structure of disciplines (for example, see White and Griffith

1981

; McCain

1984

; Culnan

1986

; Nerur et al.

2008

). The underlying assumption in ACA is that authors who are frequently cited together tend to work on similar concepts. Thus, frequently co-cited authors are likely to cluster together when an ACA is performed. VOSviewer considers only first authors when it performs ACA. Only authors who had 50 or more citations were included in the analysis. Figure

1

shows the results of ACA.
×
VOSviewer identified seven distinct clusters:
1.
Cluster 1:
Authors in this cluster have contributed to research on Twitter (e.g., Sakaki), social network analysis (e.g., Wasserman), topic modeling (e.g., Blei), sociality and cognition (e.g., Dunbar), sentiment analysis of tweets (e.g., Thelwall), and other related topics.
2.
Cluster 2:
Authors in this cluster are well known for their work on technology adoption (e.g., Venkatesh), diffusion of technology (Rogers), culture (Hofstede), theory of planned behavior (Ajzen), marketing/consumer behavior (e.g., Hennig-Thurau), and statistical methods (e.g., Bagozzi, Fornell, Hair).
3.
Cluster 3:
This cluster comprises of authors who deal with a variety of issues related to social media (Facebook and Twitter) use. For example, Steinfied and Ellison examined social capital across Facebook; Kuss studied online/social networking addiction (e.g., gaming addiction), and Lenhart focused on teens and technology (e.g., mobile internet use), particularly in the use of social media. Other topics include Bandura's self-efficacy, use and benefits of Twitter by scholars, and personality and social characteristics of Facebook users (e.g., Ross).
4.
Cluster 4:
Prominent social theorists/sociologists who have contributed to social capital theory, structuration theory and modern sociological theory are distinguished members of this cluster. These include Bourdieu, Coleman, Giddens, and Habermas. Papacharissi has written about a variety of topics including the exploration of factors that predict Internet use as well as users' behaviors, identity, sense of community and culture on social media. Tufekci has studied privacy and disclosure on social media, as well as other topics, including how social networking sites such as Facebook might influence one's decision to participate in protests.
5.
Cluster 5:
In this cluster, there is evidence of the influence of Vygotsky's socio cultural learning theory as well as Lave and Wenger's work on communities of practice. In addition to his work on collaborative learning, Kirschner has examined the relationship between Facebook and academic performance. Likewise, Selwyn has explored pedagogical and learning engendered by the use of information and computer technologies (ICT).
6.
Cluster 6:
This cluster appears to reflect two broad themes. The first is a range of topics related to medical Internet research, broadly referred to as e-health (Eysenbach) or online health (Duggan). Themes in this category include electronic support groups and health in virtual communities (Eysenbach), and policies and healthcare associated with social media, and professionals among medical students and physicians in the use of social media (Chretien, Greysen). The second main thematic area in this cluster deals with scholarship on social media, scholarly communication, and metrics for evaluating impact of articles on the web (e.g., Weller, Bormann, Priem).
7.
Cluster 7:
The dominant theme here is the nature and content of communication. In particular, scholars in this cluster have focused on communication and response in the face of crises (Coombs), including image restoration after a controversy (Benoit), analysis and reliability of content (Krippendorff), and the use of social media sites such as Facebook and Twitter by government agencies and non-profit organizations to engage stakeholders (Waters).
3.2

Text Analysis of Words in Titles and Abstracts

VOSviewer was used to analyze terms (i.e., words) in the titles and abstracts of our corpus to obtain a two-dimensional map showing proximities of words that are likely to be related based on their co-occurrences. Specifically, VOSviewer relies on the Apache OpenNLP Toolkit to identify noun phrases, and then compares their overall co-occurrence distribution with their distribution across other noun phrases to compute a relevance score (Van Eck and Waltman

2011

). The intuition is that frequently co-occurring noun phrases with high relevance are likely to unravel a topic or theme that is latent in the corpus. The term map from VOSviewer is shown in Fig.

2

. Only terms that occurred 50 times or more were included. Furthermore, relevance scores computed by VOSviewer for every term were used to select the top 80% that met the threshold.
×
VOSviewer identified five clusters here. It is evident from the clusters that research on social media has dealt with a broad range of topics, including but not restricted to diffusion of information and opinions, spread of diseases (e.g., influenza), identification of social and emotional health concerns and attendant interventions to deal with them, social media as an influence, the use of social media for marketing purposes, and the implications of social media as a tool for pedagogy (i.e., teaching and learning) and medical practice. These have been summarized in Table
1
.
Table 1
Keywords and topics
| Keywords | Topic Description |
| --- | --- |
| Twitter network/graphs, opinion mining, spam detection, drugs, adr (adverse reaction to drugs), emoticons, evolution, influenza, information diffusion, classification, big data, weibo | Twitter/μ blogging insights |
| Facebook users (friends, adolescents, adults), depression, self-esteem, social relationship, intervention, alcohol, smoking, disease | Facebook as a medium for addressing emotional, social and health concerns |
| Social media marketing, brand loyalty, purchase intention, TAM, motivation | Social Media Marketing |
| Influencer, political party, politicians, citizens, article, scholar, news opinion, expression, e-cigarette, death, conflict, leader, celebrity | Social Media as an influencer |
| Teaching, learning, lecturer, student, tool, school, use, practice, patient, hospital, physician, provider, health professional, reflection | Social Media for pedagogy and healthcare practice |
It must be noted that the topics are broad and don't reveal the nuances of research areas embodied in the abstracts examined in this study. The next sub-section presents the results of topic modeling, which has the potential to unravel more focused themes embodied in the large corpus that we analyzed.
3.3

Topic Modeling

The fact that our search terms yielded over 12,000 abstracts suggests that scholars are investing increased interest on research issues related to social media. While an informed researcher may have a general idea of the nature of research undertaken so far, it is humanly impossible to discern the thematic structure of all scholarly documents available on social media. Recent advances in topic modeling have made this task relatively easy. Topic modeling relies on algorithms and statistical methods to elicit the topics latent in a large corpus (Blei

2012

). The term

topic

refers to a specific and often recognizable theme defined by a cohesive set of words that have a high probability of belonging to that topic. There are several options available for topic modeling: non-negative matrix factorization (NNMF), Latent Semantic Analysis/Indexing (LSA/LSI), and Latent Dirichlet Allocation (LDA). In this study, we use LDA, arguably the most widely used topic modeling algorithm. In order to perform topic modeling on a corpus, the researcher has to specify the number of topics to be extracted. In this study, we extracted the top 100 topics reflected in the scholarship on social media. LDA starts with the assumption that each abstract in our study reflects each of these topics to varying degrees (Blei

2012

). Thus, each abstract has a distribution of the desired 100 topics. The 100 topics that were extracted from our abstracts are shown in Table

2

. The machine learning for language toolkit (MALLET) (McCallum

2002

) was used for this purpose.

Table 2

The 100 most relevant topics on social media
| Words associated with topic | Topic label |
| --- | --- |
| language English linguistic languages corpus Arabic translation foreign speakers Thai feature Spanish multilingual German word lexical corpora utterances author target | Foreign Languages |
| campaign change awareness climate campaigns environmental sustainability green public action lhds sma pros raise mass target engagement cons sustainable scripts | Sustainability Campaigns |
| women gender men relationship romantic relationships female male females partners relational males Facebook partner jealousy behaviour maintenance response surveillance sexual | Human Relationships |
| network graph user clustering nodes clusters algorithm cluster networks algorithms community link communities links method structure graphs degree similar distribution | Network Graph Analysis |
| tool social potential development project challenges benefits process community resources communication effective opportunities experience case design practices develop work technology | Social Media Platform/tool for resource sharing and communication |
| adolescents depression youth parents children symptoms adolescent cyber bullying depressive online sleep behaviour health teenagers teens girls peer bullying young years | Cyber bullying |
| data urban traffic spatial city patterns areas human temporal mobility cities geographic spatiotemporal distribution regions location activity planning geo tagged transportation | Human Spatial Interaction |
| sentiment analysis opinion tweet twitter negative positive sentiments mining classification polarity method neutral lexicon expressed reviews public express posts word | Sentiment Analysis of tweets |
| countries cultural united states international south culture global country American national Korean European cultures India Africa African Korea local region | International Cultures |
| Chinese weibo china suicide sina micro blog wechat quality air suicidal risk traditional values renren chinas micro blogging posts micro blogs postings pollution | Chinese Micro blogging |
| social network networks online relationships user analysis structure ties interaction interactions strength connections friends individuals relationship influence people strong information | Social Network Analysis |
| crisis disaster emergency information response event media management disasters public crises risk twitter earthquake awareness situational communication natural situation flood | Emergency/Crises Response |
| body comparison eating image appearance behaviour women selfies comparison dissatisfaction girls religious self esteem concerns disordered weight selfie fitness percent posting | Self-Esteem |
| game sport sports fans team players football teams fan athletes play league playing clubs gaming video gambling professional engagement activity | Issues Related to Sports and Games |
| model perceived factors intention influence social behaviour user theory research significant effect survey structural usage trust attitude acceptance technology effects | Technology Acceptance Model |
| face accessibility speech heritage disability disabilities intellectual robot disabled blind ism impaired email aphasia therapists nonverbal natural amendment accessible field | Speech Disability |
| method proposed model data approach propose problem user feature algorithm information framework experiments performance experimental effectiveness existing approaches evaluate demonstrate | Research Methods and Algorithms |
| movement media social political protest protests collective activists activism action role article mobilization occupy activist Arab spring event change street | Social and Political Activism |
| community groups group communities members online virtual individuals participation identification membership interest shared active discussion interests Facebook interaction interactions form | Virtual Communities (e.g., twitter-mediated communities) |
| teachers school skills literacy education schools teacher secondary student training educational computer digital pre service activities program level project elementary development | Social Media Impact on Teachers and Students |
| stock market financial prediction sentiment price firms predict performance predictive forecasting returns prices firm movie forecast trading volume investors markets | Impact of twitter sentiments on firm (e.g., stocks) or movie (e.g., box office) performance |
| research science articles academic researchers impact scientific review article scholarly published literature metrics journals scientists publications scholars journal authors sciences | Social Media Research Review and Impact of Scientific Articles |
| conference surgery surgeons conferences meeting session journal surgical academic medicine meetings plastic association annual participant discussion total impressions medical increased | Social Media use among Urologists and Surgeons |
| participant recruitment advertising Facebook method online research advertisements web traditional recruited survey recruiting ads cost targeted advertisement recruit women potential | Use of Social Media to recruit human subjects for research |
| service customer customers quality satisfaction crm services firms management companies consumers response recovery reviews failure relationship product complaints airlines banking | Customer Relationship Management |
| Saudi power energy Arabia centres centre utility utilities consumption oral grid water volunteer smart scenario heat region senators constituent gulf | Monitoring and Improving Energy Consumption |
| social people networks information world order life present time virtual important work part make real internet share main tool communication | World-wide Information Sharing |
| article digital practices identity media analysis discourse space con work power argue cultural spaces public drawing critical culture form argues | Multiple Perspectives on Value and/or purpose of Social Media |
| privacy information user personal security concerns disclosure risks risk Facebook online private control settings concern social profile data trust sharing | Information Privacy & Security |
| sns snss networking sites user social services usage activities site popular switching network motivations popularity personal addition result MySpace costs | Motivation for participation in and usage of social networking sites |
| user recommendation interests profile system attributes systems interest preferences recommendations similarity personalized recommender items content friends information matching social similar | Recommender Systems |
| news media journalists content television twitter audience stories articles journalism audiences traditional coverage event sources mainstream radio news outlets mass | Journalism on Social Media |
| social media research framework model theoretical future theory literature development review conceptual process con proposed practical approach case key theories | Managing Organizational Use of Social Media |
| drug adverse drugs health abuse event reporting pharmaceutical medical reactions effects adrs prescription patients safety online medication side fda patient | Adverse Drug Reactions or Side Effects |
| mobile devices applications smart phones phone networking user application apps device access smart phones smart phone technologies services app internet physical digital | Social Networking and Internet Use on Mobile Devices |
| model diffusion information models propagation spread behaviour rumour dynamics agent agents network evolution collective process patterns rumours modelling dynamic distribution | Information Diffusion Through Social Media |
| Facebook user friends research site network number usage networking popular sites relationship time survey page active feature Facebooks activities examined | Motivation for and consequences of using Facebook |
| library libraries music librarians services academic information digital un friending book un friended tool artists festival promote associations lis university books purpose | Librarians' Perception and Acceptance of Social Media |
| effects positive negative participant effect perceptions perceived behaviour influence reserved individuals experiment high attitudes response cognitive impact control exposure low | Experimental Study of Factors Influencing Behaviour |
| purpose research qualitative interviews design methodology approach originality value data authors approach analysis conducted participant practical quantitative explore identified in depth behaviour organisations understanding | Career practitioners' use of social media |
| brand consumers brands consumer purchase engagement loyalty marketing ewom trust online customer relationships relationship influence customers word of mouth behaviour fan equity | Brand Loyalty, equity and Customer Lifetime Value |
| student university college Facebook academic school undergraduate year survey perceptions class performance universities questionnaire faculty groups engagement semester educational part | Social Media (i.e., Facebook) in academia for learning, teaching, and collaboration |
| adoption business innovation small businesses smes enterprises diffusion entrepreneurs adopt factors enterprise adopters adopted purpose performance early entrepreneurship barriers medium sized | Small Medium Enterprise (SME) innovation through Social Media |
| social networking sites online site Facebook internet web popular network services MySpace current identity activities networks access people discussed purposes | Online Social Networking Sites and their benefits and risks |
| communication communications informal interaction communicate conversation conversations messaging style messages talk electronic tool email formal instant medium face to face chat interpersonal | Social Media Communication |
| event topics twitter topic detection time tweet detect temporal streams real time stream trending real information news system identify world detecting | Real-time event and topic detection on Twitter |
| spam accounts osns detection malicious osn twitter spammers user feature detect bots networks attacks online fake large account urls detecting | Fake news, fake product reviews, and spamming on Twitter |
| opinion public political debate leaders discourse discussion issue discussions debates online sphere views comments politics leadership conflict actors controversial society | Public opinions and socio political conflicts |
| job linkedin applicant professional employer selection process recruitment employment profile organ donation snws candidates recruiters potential jobs information hiring employees | Employee recruitment through social networking sites |
| data analysis information big techniques large processing mining analytics twitter tool sources collection source amount time analyzing generated framework researchers | Big Data Analytics using Social Media data |
| learning student teaching educational education tool learners online classroom group collaborative teachers process technology environment elearning courses experience university interaction | Blending social media platforms with traditional classroom for learning and collaboration |
| health public surveillance disease influenza data hpv outbreak vaccination vaccine flu cases twitter ebola outbreaks risk diseases control monitoring epidemic | Surveillance and monitoring of public health concerns through social media |
| video videos YouTube content sharing contents cloud multimedia popularity viewer viewing internet streaming audio native peers popular servers fire load | Cloud computing challenges of sharing social media content |
| web media online social blogs twitter content Facebook plat YouTube blog sites forums Google internet presence blogging popular tool LinkedIn | User generated content on social media and how it is used |
| social media internet technology technologies communication digital information development years web impact recent world society generation online networks growth plat | Use of social media and digital technologies for information and communication |
| cyber security intelligence crime law police attacks policing military attack terrorist enforcement terrorism potential criminal conflict groups safety propaganda threats | Social Media for monitoring extremism, cyber security and threats |
| time number data high significant level activity average higher correlation significantly day frequency rate period increase compared measure measures impact | Correlating extent of social media use to behaviours |
| affordances section interaction framing frames empowerment technology human structure organizing technological rhetorical meaning exploration lens affordance submission moves repair micro | (Socio technical) factors that affect technology (i.e., social media) use |
| feature classification learning machine accuracy twitter data method approach training classifier tweet task performance model classifiers vector dataset techniques supervised | Machine Learning techniques to analyze tweets |
| smoking tobacco cessation ecigarette health smokers ecigarettes electronic quit hookah cigarette cigarettes quitting flavors campaign background increased ecig commercial prevalence | Smoking related issues |
| Facebook posts comments post page status likes updates engagement content number posted response comment posting feedback type popular shares share | (Member) engagement on Social Media (e.g., Facebook) |
| location user locations geographical geographic local places geo tagged spatial place method city home distance check in time services geo social area foursquare | Determining spatiotemporal and geographical awareness using Social Media |
| social research online con analysis important role understanding potential specific present suggest attention key types characteristics current literature content strategies | Research to understand effects of Social Media |
| political participation engagement online civic offline activities Hong young Kong citizens survey relationship youth discussion engage participatory expression participate involvement | Political Participation |
| content analysis posts method public identified related categories posted analyzed discussion themes objective period common total information postings key determine | Content Analysis of posts |
| twitter tweet user messages hashtags micro blogging analysis retweet content popular million hashtag platform information collected tweeting followers service topics twitters | Analysis of microblogs |
| search information semantic web content query engine tags retrieval document ontology knowledge concepts metadata relevant queries Google tagging terms entities | Information Search and Retrieval |
| black racial youth harassment violence stem smn sexual race gang feminist soft ethnic rape gender culture examine smns racism antisocial | Racial and sexual harassment |
| personality Facebook traits addiction behaviour predicted online self esteem psychological anxiety narcissism high related motives scale relationship reserved participant individuals extraversion | Personality characteristics and associated behaviours of social media users |
| knowledge sharing management collaborative share exchange transfer factors tool creation work collaboration platform practice organizations shared information teams organizational technologies | Knowledge Sharing and Collaboration |
| ethical policies online legal policy public article ethics law risks rules privacy guidelines practices human protection consent concerns cases challenges | Online ethical policies |
| tourism travel hotel destination tourists travellers destinations tourist hospitality marketing industry hotels trip visitor online field experiences trips dmos tour | Tourism |
| intervention group participant activity physical Facebook groups control mothers program interventions support women weight follow up background health method weeks baseline | Social media as a tool to institute interventions (e.g., promote physical activity) |
| political election candidates politicians campaign twitter parties elections party communication presidential campaigns politics electoral citizens candidate campaigning voters analysis article | Political campaigns |
| media social plat communication research potential survey impact activities usage public traditional role understand purposes influence platform relationship benefits engage | Understanding scholarship about social media |
| emotional emotion emotions negative positive mood affective people happiness online anger fear psychological expression states individuals state expressions feelings expressed | Investigating emotional tones on social media |
| organizations organizational employees work performance management organization internal firms workplace managers enterprise employee activities external chain workers adoption resource firm | Organizational opportunities and challenges from the use of social media |
| death deceased memory coping memorial process grief past closure mourning gene brain grieving rituals injury historical family trauma families memories | Two separate themes: Funereal rituals and genetics |
| health patients care cancer mental healthcare patient support health related information medical hospitals diabetes hospital disease professional treatment conditions clinical objective | Healthcare |
| education student higher universities institutions university educational academic faculty research teaching members purposes usage private institution tool staff technologies lecturers | Social Media policies and use in higher education |
| research data survey question method respondents usage tool questionnaire conducted analysis social answer collected sample purpose attitudes aim response determine | Empirical, survey research on the effects of social media |
| information sources source sharing trust quality credibility share seeking dissemination people making shared exchange important providing channels find decision credible | Issues in information creation, sharing and dissemination |
| people online support social young friends individuals family adults offline life experiences communication participant peoples relationships friendship group experience interactions | Social media for support and to maintain relationships |
| images Instagram image photos visual photo flickr photographs content multimodal sharing multimedia shared posted tags popularity videos popular feature | Analysis of images and multimedia posted on social media (e.g., Flickr & Instagram) |
| system user systems design social application web applications services software platform service networking architecture interface present proposed network prototype computing | Design of architectures and applications for web/social media applications |
| museum sms visitor university school arts cultural art celebrities Indiana kelley millennial media reserved creative film history published runners event | Arts, Theatre, Films and Museums |
| twitter followers accounts user influence number influential account popularity influencers identify top popular activity audience follower metrics ranking celebrities retweet | Social Media Influence/Popularity Analysis |
| age years participant young internet adults gender survey demographic higher sample older significantly population states younger compared factors regression united | Research related to the impact of the use of Social Media by young adults |
| food species risk safety restaurants forest ecosystem health public conservation restaurant yelp monitoring nutrition organic neighbourhood obesity genetic protected populations | Safety and risks associated with: a) food and b) conservation of ecosystem |
| public government citizens local media policy governments agencies services citizen sector participation departments transparency egovernment private state accounts policies level | Transparency and openness in governance |
| organizations communication public relations corporate stakeholders media strategies engagement crisis reputation organization companies stakeholder management csr analysis publics non profit reserved | Dialogic engagement strategies of organizations |
| messages message content types persuasive audience response messaging appeals attribution effective authorship received favourable authors reception effectiveness contrast virality postings | Effectiveness of advertising messages |
| profile pictures participant impression self presentation online user gender picture attractiveness status cues impressions management photos owners attractive identity male female | Understanding profile attractiveness and androcentrism in social media |
| alcohol drinking references consumption alcohol related behaviour marijuana norms young content gambling adolescents substance risk displayed exposure behaviours health messages display | Adolescents' behaviours related to their references to alcohol on social media |
| professional medical nursing practice physicians online education professionalism clinical patient residents faculty patients medicine nurses care information health survey personal | Professional legal and ethical risks of the use of social media by residents and faculty in emergency medicine residency programs |
| user content behaviour patterns social activity activities online types interaction analysis network feature profile share identify networks characteristics user generated active | Inferring behaviour from social media content |
| factor scale measures validity measurement measure reliability dimensions item model items analysis instrument scales factors measuring test questionnaire exploratory version | Assessment and validation of measures for behaviours such as addiction and sexual health |
| sexual hiv sex men msm risk testing participant prevention behaviour partners health youth online prep sexually gay interventions Latino homeless | Using social media to research risky sexual behaviours and their association with HIV |
| social relationship capital satisfaction wellbeing self disclosure relationships positive online psychological life negative support perceived effects usage effect intensity positively outcomes | Factors (e.g., self-disclosure, social capital) affecting psychological wellbeing |
| marketing companies media business social product products customers company market consumers industry strategies strategy sales customer firms businesses advertising consumer | Social media and digital marketing |
4

Analysis of Social Media Research from an IS Perspective
4.1

How is Social Media Defined in the IS Literature?

In studying the existing literature on social media, it becomes apparent that the authors in this field have not focussed on defining social media. Of all the studies included in this review, only a handful of studies have come close to defining, or clarifying the concept of social media. For instance, Lundmark et al. (

2016

, p3) suggest, "social media, as a unique form of communication, integrates multiple sources of legitimacy, and as a result, presents a unique and important context through which to study the topic. Indeed, social media are a means for the dissemination of both internally and externally generated information pertaining to firms, industries, and society in general." According to Schlagwein and Hu (

2016

), social media constitutes internet-based communication and collaboration channels, widely in use since 2005, and, from an IS perspective, social media tools and their surrounding organizational and managerial structures constitute social information systems. Wakefield and Wakefield (

2016

, p140) describe "social media technologies as an ensemble IS artefact composed of technical, informational, and relational subsystems that interact distinctly according to the context of use." In their study, they also identify a "recent definition of social media and social networks referring to social media networks as specific types of social media platforms and Internet sites with common attributes such as (1) user profile (2) user access to digital content (3) a user list of relational ties, and (4) user ability to view and traverse relational ties" (Wakefield and Wakefield

2016

; p144).

In a more relatable and simple definition, Miranda et al. (

2016

; p304) explain social media being "mainly conceived of as a medium wherein ordinary people in ordinary social networks (as opposed to professional journalists) can create user-generated news." A few other authors like Spagnoletti et al. (

2015

) and Xu and Zhang (

2013

) commonly refer to social media as a set of interned-based technologies/applications, which are aimed at promoting the creation, modification, update and exchange of user-generated content, whilst establishing new links between the content creators themselves. Bharati et al. (

2014

; p258) refer to social media as a technology "not focussed on transactions but on collaboration and communication across groups both inside and outside the firm." Lastly, Tang et al. (

2012

; p44) also identify social media as user-generated media, which is a source of "online information created, initiated, circulated, and used by consumers intent on educating each other about products, brands, services, personalities, and issues."

All of the aforementioned descriptions clearly regard social media as communication tools supported by internet-based technologies for dissemination of information. Most of them acknowledge the high concentration of user generated content across such platforms. Based on our understanding of social media and the aforementioned definitions, we propose the following definition:

Social media is made up of various user-driven platforms that facilitate diffusion of compelling content, dialogue creation, and communication to a broader audience. It is essentially a digital space created by the people and for the people, and provides an environment that is conducive for interactions and networking to occur at different levels (for instance, personal, professional, business, marketing, political,and societal)

.
4.2

Evolution of Social Media Research in the IS Literature
4.3

Literature Synthesis

As outlined in the previous section, social media research is evolving at a fast pace. In reviewing the shortlisted articles, various themes were identified based on the similarities observed across the issues addressed in social media research.
5

Discussion

In reviewing the publications gathered for this paper, commonalities have been observed in the myriad aspects of social media chosen for investigation. While many studies focussed their attention on understanding the behaviours of social media users, the others examined entrepreneurial participation and firm behaviour. A number of studies have focussed on the content being posted in online communities, several of which report on the repercussions of some of this content being used as an awareness medium during critical events and tragedies. Interesting revelations were made by authors studying the use of social media as a platform to render and/or receive help or support, and its incorporation in the field of healthcare and public administration. Value creation and the ill-effects associated with the use of social media at the workplace were also discussed. Several studies chose to test previously established hypotheses and models, while others compared traditional media with social media. Prior research has also provided insights into how firms have been using social media to market their products and services. These strategies run in parallel with the reviews and recommendations posted by users on social media sites, which have also received considerable attention in the literature. In summary, given that different types of social media platforms are emerging, and different consequences are associated with their use, research in this field will continue to evolve. This is also evidenced by the increased number of publications related to usage and impact over the past five years.

Social media platforms have essentially redefined the ways in which people choose to communicate and collaborate. An online community is a socio-technological space where a sense of communal identity drives engagement, which, in turn, enhances satisfaction (Ray et al.

2014

). Intriguingly, social media are facilitating the emergence of virtual knowledge communities and self help networks. These web-based arrangements allow medical practice and research to access patient experience on a daily basis, which was not possible earlier. However, since research in this area is still in its early stages, it is difficult to assess the social complexity involved (e.g., stability of a networking platform that brings together patients with medical experts) in the process (Kallinikos and Tempini

2014

).

Firms are recognizing social media as a prominent indicator of equity value that not only improves short-term performance, but also brings about long-term productivity benefits (Luo et al.

2013

). The reviewed studies suggest that incorporatin social media in firms increases meta-knowledge (who's who in an organization and who does what), which helps avoid knowledge duplication and promotes new ways of managing work (Leonardi

2014

). Active management of social media has been observed to be more effective when those inside rather than outside a firm are engaged (Miller and Tucker

2013

).

A specific line of research focuses on consumers, who substantially rely on online reviews before making any purchase decision. The research papers reviewed in this study exhibit diversity in studying authenticity of reviews for travel sites, social bookmarking and review sites, movie ratings, car manufacturing, and social media check-ins. Studies concur that there has been an exponential increase in the number of fake reviews, which is severely damaging the credibility of online reviews and putting business values at risk (Zhang et al.

2016

). Some studies have also empirically identified consumers' social media participation as a key metric contributing to the profitability of a business (Rishika et al.

2013

). There evidently exists a direct correlation between consumer engagement on social media sites and their shopping intentions, which makes the issue of legitimate reviews all the more important for businesses and consumers. Although some studies have proposed models and algorithms that claim to filter authentic reviews from the rest, there is no single and straightforward solution reported yet that can fully combat this problem.

The issue of negative posts has received considerable attention in the literature. Prior research suggests that, overall, the impact of negative posts or electronic word of mouth is much higher than the positive ones that increase readership (Aggarwal et al.

2012

). This problem is also prevalent in organizations. According to the studies reviewed here, organizations either prohibit employees from posting controversial content online, or employees themselves refrain from doing so, fearing negative repercussions. The same employees also share positive posts, and the adverse effect of the few negative posts is offset by positive ones. It is in a firm's interests to encourage free will enterprise blogging to break down knowledge silos and yield higher employee productivity (Singh et al.

2014

).

Businesses looking to monetize online content and social search rely heavily on substantial understanding of consumer behaviour in terms of their interaction and participation in social settings (Susarla et al.

2012

). As consumers gain access to social platforms that offer free content consumption without an obligatory payment, the relationship between sampling and sales becomes all the more important (Dewan and Ramaprasad

2014

). There is much research supporting the belief that online word of mouth has a critical role to play in a firm's overall performance, and introducing a pay-wall (for previously free content) can significantly reduce the volume of word of mouth for popular content in comparison to niche content (Oh et al.

2016

). Determining consumers' social influence in an online community is of critical interest to managers, who seek to gain some leverage from the potential of social media (Shi et al.

2014

). Some researchers find it difficult to distinguish social influence from users' self selection preferences. From an analysis point of view, it then becomes necessary to separate factors affecting user membership in a social network from various types of social influence (Susarla et al.

2012

).

The findings on the use of social media in emergencies suggests that a general user response in an online community is very different from that during a crisis, as those responses then become more reflexive. It has been observed that in times of crisis, lack of information sources coupled with too many situation reports being shared by the users of a social media platform can precipitate a rumour mill. It thus becomes incumbent on emergency responders to release reliable information, whilst trying to control collective anxiety in the community, to suppress the rumour threads (Oh et al.

2013

). Furthermore, security concerns are increasingly common with involuntary online exposure on social media, and research on this subject suggests that information dissemination with network commonality affects privacy invasion and user bonding (Choi et al.

2015

). It has been learnt that an individual's or firm's decision to withhold information in the interest of privacy can have both positive and negative effects on their utility (Burtch et al.

2016

).

In reviewing the 132 publications on social media and social networking, it was observed that many studies relied primarily on social exchange theory, network theory and organization theory. Table

3

, shown below, lists other theories that have been used by at least two publications. There were several other theories that were used by at least once, including social role theory, game theory, structural holes theory, management and commitment theories, institutional theory, deterrence and mitigation theories, and self determination and self categorization theories. It is noteworthy that dominant IS adoption theories such as Unified Theory of Acceptance and Use of Technology (Dwivedi et al.

2017b

,

c

; Rana et al.

2017

; Venkatesh et al.

2003

), Technology Acceptance Model (Davis

1989

) and Innovation Diffusion Theory (Kapoor et al.

2015

) are less widely utilised.

Table 3

Theories used in social media research
Theories

Citations

Frequency

Social Exchange Theory

6

Network theory

3

Organization theory

3

Learning theory

2

Uses and gratifications theory

2

Elaboration likelihood model Theory

2

Rational choice theory

2

Attribution theory

2

Dual process theory

Baek et al. (2012); Tang et al. (

2012

)

2

Social capital theory

2

Innovation diffusion Theory

2

IS success model

2

IS hedonic value

2

Social penetration theory

2

Social comparison theory

2

Theory of planned behaviour

2

Goal-setting Theory

2
In addition, our review of the literature on social media identified dominant research methods employed by scholars. Qualitative, quantitative, and mixed methods were used by most of these studies. Closer scrutiny of the 132 publications reviewed in this study revealed the multitude of techniques applied for gathering data. Quantitative methods employed in these studies mostly adopted analytical techniques and surveys (Table
4
). On the other hand, publications using qualitative methods mainly used case studies and interviews to gather the required data (Table
4
). As expected, studies employing mixed methods used a combination of analytical and conceptual techniques, alongside surveys and content analysis (Table
4
). Table
4
summarizes the various research approaches used by publications in our corpus.
Table 4
Research methods and approaches
Citations

Research approach (with frequency)

Quantitative methods

Burtch et al. (

2016

); Goes et al. (

2016

); Susarla et al. (

2016

); Sung et al. (

2016

); Lundmark et al. (

2016

); Centeno et al. (

2015

); Lee et al. (

b

); Greenwood and Gopal (

2015

); Hu et al. (

2015

); Kuan et al. (

2015

); Lu et al. (

2015

); Yan et al. (

2015a

,

b

); Chen et al. (

2015

); Qiu et al. (

2015

); Dewan and Ramaprasad (

2014

); Fogués et al. (

2014

); Goes et al. (

2014

); Shi et al. (

2014

); Yan and Tan (

2014

); Aggarwal and Singh (

2013

); Oh et al. (

2013

); Goh et al. (

2013

); Luo et al. (

2013

); Shi and Whinston (

2013

); Wei et al. (

2013

); Xu and Zhang (

2013

); Xie and Lee (

2015

); Aggarwal et al. (

2012

)(b); Butler and Wang (

2012

); Susarla et al. (

2012

); Tang et al. (

2012

); Cheng et al. (

2011

); Garg et al. (

2011

); Gray et al. (

2011

); Dellarocas et al. (

2010

); Wattal et al. (

2010

)

Analytical (42)

Chung et al. (

2017

); Wakefield and Wakefield (

2016

); Xu et al. (

2016

); Zhao et al. (

2016

); Ali-Hassan et al. (

2015

); Cao et al. (

2015

); Chen and Sharma (

2015

); Kekolahti et al. (

2015

); Turel (

2015

); Gerlach et al. (

2015

); Krasnova et al. (

2015

); Kuegler et al. (

2015

); Matook et al. (

2015a

,

b

); Maier et al. (

2015a

); Yu et al. (

2015

); Bharati et al. (

2014

); Chang et al. (

2014

); Ray et al. (

2014

); Wang et al. (

2014

); Xu et al. (

2014

); Porter et al. (

2013

); Rishika et al. (

2013

); Cheung et al. (

2012

); Turel and Serenko (

2012

); Bateman et al. (

2011

); Burgess et al. (

2011

); Shen et al. (

2010

)

Survey (33)

Content analysis (13)

Web Crawling (9)

Laboratory experiment (5)

Simulation (4)

Natural experiment (2)

Gonzalez-Bailon et al. (

2010

)

Theoretical (1)

Mettler and Winter (

2016

)

Design science approach (1)

Qualitative methods

Case study (8)

Interviews (3)

Event study (1)

Survey (1)

Theoretical (1)

Ethnographic research (1)

Mixed methods

Analytical (6)

Conceptual (5)

Interviews (4)

Survey (4)

Content analysis (3)

Ethnographic research (2)

Fuzzy set QCA (1)

Focus group (1)

Delphi method (1)

Field study (1)
The reviewed publications were also analyzed to determine the nature of the social network that were studied. Precisely 46 websites emerged, with Facebook, online communities, Twitter, Blogs and YouTube being most frequently targeted. Networks analysed by at least two or more studies have been identified in Table
5
. The other networks that received attention from the reviewed publications include Ebay, Flickr, Flixster, Gtalk, microsoft, MSN Space, Patientslikeme, New York Times,
TripAdvisor.​com
, and
Boxofficemojo.​com
. Studies also focussed on websites related to online news, Q&A websites, discussion groups and forums, online radio and television, and medical sites such as
Webmd.​com
.
Network

Frequency

Example citations

Facebook

23

Online Community

16

Twitter

12

Blogs

9

Youtube

7

UGC Platfroms

5

Myspace

4

Yahoo

3

2

Baek et al. (2012); Kuan et al. (

2015

)

Communication services

2

2

Last.fm

2

Movielens

2

Newspapers

2

Social Bookmarking Systems

2

2

Wikipedia

2

2
5.1

Limitations and Future Research Directions
6

Conclusions

This paper discusses the findings of 132 publications contributing to the literature on social media. Multiple emergent themes in this body of literature have been identified to enhance understanding of the advances in social media research. By building on empirical findings of previous social media research, many new studies have been successful in theorizing the nature of most social media platforms. User-generated content allows collective understanding, which is a massive machine-human knowledge processing function capable of managing chaotic volumes of information. Some key conclusions relevant to stakeholders, including researchers, have been identified here.
Social media technologies are no longer perceived just as platforms for socialization and congregation, but are being acknowledged for their ability to encourage aggregation.

In reviewing the 132 publications on social media and social networking, it was observed that most studies used social exchange theory, network theory and organization theory to support their studies.

Facebook, online communities, and twitter are the three most popular networks targeted by publications in the field of social media research.

Publications in 2011 were still reporting user-generated content as a new type of online content. However, the last six years have seen tremendous scholarly progression in discussing the many applications of social networking, highlighting the highs and lows associated with its use.

Majority of the publications reviewed in this study are focussed on behavioural side of social media, reviews, and integration of social media for marketing and organizational purposes.

Many publications in the year 2013 concentrated their efforts in investigating the very popular aspect of

reviews and recommendations

on social networks.

Publications have become more focussed on studying social commerce across networking sites, particularly, Facebook, MySpace, YouTube and so on between 2015 and 2016.

Publications have not shown much interest in support-seeking posts and negative stigma attached to social media use after the year 2015.

Most studies unanimously acknowledge social media for its information sharing and information exchange capabilities, with a focussed group of studies recognizing its effectiveness during natural disasters and critical events.

Almost all publications studying information sharing during natural disasters and critical events focus on Twitter data.

Publications on

administration

and

political

contexts were particularly found in 2010 and 2016, with no interest expressed in these contexts between 2011 and 2015.
With information systems now expanding beyond organizational peripheries to become a part of the larger societal context, it is important for strategic information systems research to delve into the competitive setting of dynamic social systems. Online communities are introducing extrinsic rewards that do not limit users' intrinsic motivations. Research on such communities should expand to study the interplay between extrinisic and intrinsic rewards, particularly in terms of their ability to cultivate and sustain users' intrinsic motivations. From an organizational perspective, research on social media should move past the conventional dyadic view of the relationship between an online community and a firm, and focus on reconceptualising online users as an ecosystem of stakeholders. Social media has re-established the dynamics between organizations, employees, and consumers. Given the rise in number of publications focussing on workplace setting since 2014, future researchers should aim to analyze stakeholders' potential in adopting social media tools to successfully accomplish their work goals. As for the limitations of this collective review, publications reviewed here were limited to only nine journals. This potentially means studies with significant contributions to social media literature published in other journals have been overlooked. Future researchers can look to overcome such exclusions and focus on the overall review of literature on social media platforms. Future reviews may focus on reviewing articles published in a larger number of IS journals related to a specific type of social media (i.e. social networking sites, blogs), or specific issues related to social media use, such as information load, stress, and impact on productivity. Despite these limitations, our study provides a comprehensive and robust intellectual framework for social media research that would be of value to adacemics and practitioners alike.
Open Access
This article is distributed under the terms of the Creative Commons Attribution 4.0 International License (http://creativecommons.org/licenses/by/4.0/), which permits unrestricted use, distribution, and reproduction in any medium, provided you give appropriate credit to the original author(s) and the source, provide a link to the Creative Commons license, and indicate if changes were made.
Footnotes
1
TITLE: ("Social Media" or "social networking" or "facebook" or "linkedin" or "instagram" or "twitter")
Refined by: DOCUMENT TYPES: (ARTICLE OR PROCEEDINGS PAPER)
Timespan: All years. Indexes: SCI-EXPANDED, SSCI, A&HCI, CPCI-S, CPCI-SSH, ESCI.