2006 | OriginalPaper | Buchkapitel
Aerodynamic Sensitivity Analysis Of The New EMUV250 Train To Cross Wind By Wind Tunnel Test And CFD Analysis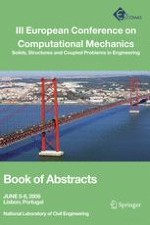 Erstes Kapitel lesen
Autoren: F. Cheli, G. Diana, F. Ripamonti, G. Tomasini, G. Zanetti
Verlag: Springer Netherlands
When dealing with high-speed trains, the effects of the aerodynamic forces acting on the vehicle as a consequence of cross wind are one of the most critical problems connected with running safety. Moreover this theme is very actually since a TSI, covering this specific problem, is under definition. As a consequence, also in the design of a new train become necessary an aerodynamic study for the determination of the vehicle stability, when it is subjected to cross wind action.
In this work, a sensitivity analysis carried out on the new train AnsaldoBreda EMUV250 for the minimisation of the aerodynamic forces acting on railway vehicle subjected to crosswind will be presented. The research consists in evaluating the aerodynamic forces associated to cross-wind on first vehicle of train, by means of wind tunnel tests on 1:10 scale model and CFD simulations, for different aerodynamic layouts of the vehicle.
The experiments have been carried out in the Politecnico di Milano Wind Tunnel. Different releases of the first vehicle have been tested in the wind tunnel and the effects of some aerodynamic elements have been studied.
The cross wind aerodynamic behaviour of the train has been analysed in terms of Critical Wind Curves, that represent the limit wind speeds that lead the railway vehicle to safety limit conditions. The Critical Wind Speed have been evaluated by the numerical-experimental methodology developed, during this last years, at Mechanical Department of Politecnico di Milano. The final objective is to evaluate the Critical Wind Curves of train in the different analysed configurations in order to find the better layout in terms of aerodynamic requirements.
At the same time, CFD numerical analysis have been carried out in order to understand the effects of some aerodynamic parameters on wake structure and, in general, on flow field around the vehicle. Different train layouts have been reproduced adopting a commercial code (Fluent). 2D simulations have been developed to set up the correct boundary conditions and the simulations parameters, highlighting the running configurations dependence of the global flow field (viaduct or embankment, in upwind and downwind arrangement,...). 2D simulation results have shown the most critical aspects of the cross wind aerodynamics and allowed the preliminary insight on the car body shape and the correct set up of the more demanding 3D simulations. This analysis succeeded in reproducing the three-dimensional flow effects due to the loco front shape for different angles of attack.