31.03.2020 | Original Research | Ausgabe 9/2020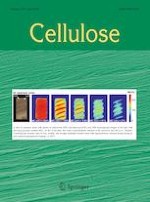 An acid–alkali–salt resistant cellulose membrane by rapidly depositing polydopamine and assembling BaSO4 nanosheets for oil/water separation
Zeitschrift:
Autoren:

Jin Yang, Atian Xie, Jiuyun Cui, Yangyang Chen, Jihui Lang, Chunxiang Li, Yongsheng Yan, Jiangdong Dai
Wichtige Hinweise
Publisher's Note
Springer Nature remains neutral with regard to jurisdictional claims in published maps and institutional affiliations.
Abstract
With the increase of oil spills, leakage of chemical products and discharge of oily wastewater, oil–water separation has become an urgent problem. In this study, polydopamine (PDA) was first coated on the surface of paper fibers (PF@PDA) by CuSO4/H2O2 triggering to accelerate the reaction rate. Then, the BaSO4 nanosheets were deposited on the surface of PF@PDA membrane by alternating soaking process (ASP) to obtain superhydrophilic/underwater superoleophobic membrane (PF@PDA/BaSO4) for oil/water separation. PF@PDA/BaSO4 shows good separation efficiency (more than 99%) and high flux (more than 550 L m−2 h−1) for various oil–water mixtures. Importantly, the membrane shows excellent acid, alkali and salt resistance that maintains the high separation performance even under acid, base and salt solution environments. Moreover, the PF@PDA/BaSO4 membrane has excellent antifouling property and outstanding reusability. Our PF@PDA/BaSO4 with low cost, easy preparation and high performance has a good application prospect for oil/water separation even in harsh environments.