20.02.2019 | Ausgabe 4/2019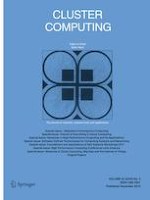 An active learning brain storm optimization algorithm with a dynamically changing cluster cycle for global optimization
Zeitschrift:
Autoren:

Zijian Cao, Lei Wang
Wichtige Hinweise
Publisher's Note
Springer Nature remains neutral with regard to jurisdictional claims in published maps and institutional affiliations.
Abstract
An active learning brain storm optimization (ALBSO) algorithm with a dynamically changing cluster cycle is proposed to enhance the performance of BSO algorithm. In the original BSO, a new individual is generated only by simply choosing one individual or two individuals from one cluster or two clusters with a certain probability. Although the diversity of the population is well maintained, owing to this way of random selection, it seriously affects the performance of BSO. In machine learning, instead of learning from random samples, a learner with active learning has the ability to select its own training data, such as the data of best value or mean value. Referring to the idea of active learning, the active learning strategy with intra-cluster learning and inter-cluster learning is integrated into BSO to elevate the solution accuracy and the convergence speed. In addition, to reduce the time burden of clustering operation, a dynamically changing cluster cycle with one-step clustering is adopted in the proposed ALBSO. Through experimental analysis by utilizing the active learning strategy with the dynamically changing cluster cycle, on the basis of the original diversity maintenance framework, the proposed ALBSO can balance the relationship of diversification and intensification, meanwhile, the time complexity is remarkably reduced. The experimental study on a set of 38 test functions and two real-world problems shows that the performance of BSO is significantly improved, and ALBSO is an effective method to optimize complex unimodal and multimodal functions in comparison with several other well-known algorithms.