03.12.2018 | Focus | Ausgabe 8/2019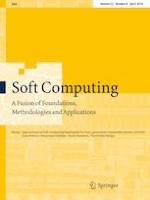 An adaptive neuro-fuzzy logic based jamming detection system in WSN
Zeitschrift:
Autoren:

K. P. Vijayakumar, K. Pradeep Mohan Kumar, K. Kottilingam, T. Karthick, P. Vijayakumar, P. Ganeshkumar
Wichtige Hinweise
Communicated by P. Pandian.
Publisher's Note
Springer Nature remains neutral with regard to jurisdictional claims in published maps and institutional affiliations.
Abstract
Wireless sensor network (WSN) is employed in variety of applications ranging from agriculture to military. WSN is vulnerable to various security attacks, in which jamming attacks obstruct and disturb the exchange of information between sensor nodes in WSN by transmitting signals to jam legitimate transmission to cause a denial of service. Hence, it is essential to secure the sensor networks from jamming attacks. In this paper, two approaches: fuzzy inference system (FIS) and adaptive neuro-fuzzy inference system (ANFIS)-based jamming detection system are proposed for detecting the presence of jamming by computing two jamming detection metrics, namely, packet delivery ratio and received signal strength indicator. FIS approach is based on Takagi–Sugeno fuzzy logic which optimizes the jamming detection metrics. ANFIS approach combines fuzzy logic and learning ability of the neural network to optimize the metrics for detecting various types of jamming. The proposed approaches are compared with existing system and themselves. The simulation result shows that the proposed ANFIS approach detects the jamming attacks as high as true detection ratio.