27.04.2020 | Ausgabe 6/2020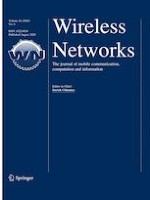 An anonymous and secure key agreement protocol for NFC applications using pseudonym
Zeitschrift:
Autoren:

Mahdi Ghafoorian, Morteza Nikooghadam
Wichtige Hinweise
Publisher's Note
Springer Nature remains neutral with regard to jurisdictional claims in published maps and institutional affiliations.
Abstract
Near Field Communication (NFC) is a promising technology that facilitate E-commerce through contactless communications. In the past decade, the NFC characteristics such as availability and usage simplicity have attracted the attention of most smartphones' manufacturers and industries. Nevertheless, lack of a common and a comprehensive approach to employ NFC as a contactless payment tool, results in the persistence of some unresolved problems. These problems have hampered the widespread use of this technology since its appearance. During past years, most researchers have focused on addressing security threats existing in NFC environment. In this regard, these researches led to the introduction of an NFC security standard (NFC-SEC), which has been published by ISO and ECMA organizations. However, this standard does not offer privacy for users and there are few practical works providing it through NFC communications. Recently, some privacy preserving protocols have been proposed to supply NFC security along with anonymity. In this paper, we first prove that these previous protocols suffer from security vulnerabilities. Second, we propose our anonymous and secure key agreement (ASKA) protocol for NFC application using pseudonyms in order to address most probable security threats and those persisting in previous schemes. Third, we provide informal and formal security analysis using the Real-Or-Random model. The safety of the ASKA protocol is also verified by conducted simulation on the widely accepted AVISPA tool. Finally, the computational and communicational cost comparison along with the implementation result confirm that the proposed protocol is more suitable for NFC applications than previous schemes.