01.02.2011 | Original Contribution | Ausgabe 4/2011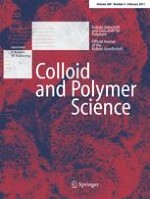 An effective nanocomposite of polyaniline and ZnO: preparation, characterizations, and its photocatalytic activity
Zeitschrift:
Autoren:

Sadia Ameen, M. Shaheer Akhtar, Young Soon Kim, O-Bong Yang, Hyung-Shik Shin
Abstract
The polyaniline/zinc oxide (PANI/ZnO) nanocomposites were prepared by in situ polymerization of aniline monomer with ZnO nanomaterials and applied as a photocatalyst for the degradation of methylene blue (MB) dye. The morphological observations elicited the agglomerations of PANI sheets which occurred due to the interaction between PANI and ZnO nanomaterials in PANI/ZnO nanocomposites. As compared to pristine PANI, the UV–vis spectra exhibited that the absorption peak of
π
–
π
* transitions considerably shifted to higher wavelength at 360 nm from 325 nm in the nanocomposites. The photocatalytic activity results indicated the substantial degradation of MB dye by ~76% over the surface of PANI/ZnO nanocomposite catalyst under light illumination. The PANI/ZnO nanocomposites showed three times higher photocatalytic activity to MB dye degradation compared to pristine PANI might due to high photogenerated electron (ē)–hole (h
+
) pairs charge separation.