10.05.2018 | Ausgabe 4/2018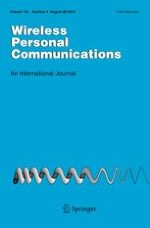 An Efficient Image Forgery Detection Using Biorthogonal Wavelet Transform and Improved Relevance Vector Machine
Zeitschrift:
Autoren:

Neelesh Kumar Jain, Neeraj Kumar Rathore, Amit Mishra
Wichtige Hinweise
Publisher's Note
Springer Nature remains neutral with regard to jurisdictional claims in published maps and institutional affiliations.
Abstract
Nowadays, the development of refined image processing and software editing tools has finish the exploitation of digital images easily and invisible the image to the normal eyes and this process known as image fakery. Image security is one of the key issues in any field that makes use of digital images. Copy-move forgery (CMF) is the most effective and simple scheme to create forged digital images. In general, the methodologies based on Scale Invariant Feature Transform (SIFT) are widely used to detect CMF. Unfortunately, the detection performance of all SIFT based CMF detection approaches are extremely dependent on the selection of feature vectors. The values of these parameters are often determined through experience or some experiments on a number of forgery images. However, these experience parameter values are not applicable to every image thereby offers a limited usefulness. This paper deals the CMF problem using improved Relevance Vector Machine technique. The key idea of the IVRM is to apply Biorthogonal Wavelet Transform based scheme on image for feature extraction. The feature vectors are then stored lexicographically and similarity of vectors is decided using Minkowski distance and threshold value. The simulation results of proposed technique show a significant improvement in accuracy, sensitivity, and specificity rates over others existing schemes.