24.08.2017 | Ausgabe 3/2017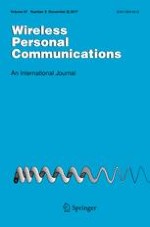 An Estimation of Distribution Algorithm Based Dynamic Clustering Approach for Wireless Sensor Networks
Zeitschrift:
Autoren:

Dongbin Jiao, Liangjun Ke, Weibo Yang, Jing Li
Wichtige Hinweise
This paper was presented in part at the 20th IEEE International Conference on Computational Science and Engineering (CSE), Guangzhou, China, July 2017 [
65
].
Abstract
The design of energy efficiency is a very challenging issue for wireless sensor networks (WSNs). Clustering provides an effective means of tackling the issue. It could reduce energy consumption of the nodes and prolong the network lifetime. However, cluster heads deplete more energy since they bear great load of receiving, aggregation and transmission data than sensor nodes in WSNs. Therefore, the load-balanced clustering is a most significant problem for WSNs with unequal load of the sensor nodes but it is known to be an NP-hard problem. In this paper, we introduce a new model for this problem in which the objective function is to maximize the overall minimum lifetime of the cluster heads. To solve this model, we propose a novel estimation of distribution algorithm based dynamic clustering approach (EDA-MADCA). In EDA-MADCA, a new vector encoding is introduced for representing a complete clustering solution and a probability matrix model is constructed to guide the individual search. In addition, EDA-MADCA merges the EDA based exploration and the local search based exploitation within the memetic algorithm framework. A minimum-lifetime-based local search strategy is presented to avoid invalid search and enhance the local exploitation of the EDA. Experiment results demonstrate that EDA-MADCA can prolong network lifetime, it outperforms the existing DECA algorithm in terms of various performance metrics.