01.12.2016 | Ausgabe 6/2016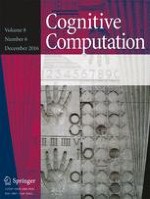 An Extended Outranking Approach to Rough Stochastic Multi-criteria Decision-Making Problems
Zeitschrift:
Autoren:

Jian-qiang Wang, Jin-jue Kuang, Jing Wang, Hong-yu Zhang
Abstract
Background/Introduction
Randomness and roughness commonly exist simultaneously in one decision-making problem in the real world; however, fewer systematic studies have been carried out for such problems.
Methods
In this study, we employ interval-valued rough random variables (IRRVs) and interval-valued rough numbers (IRNs) to process decision information. Additionally, we propose a more reasonable comparison method of IRNs. We combine and extend the stochastic dominance of IRRVs and the classic ELECTRE III method (a useful outranking method). Finally, we develop an extended ELECTRE III approach for rough stochastic multi-criteria decision-making (MCDM) problems. We provide examples concerning site selection and investment appraisal in order to demonstrate the feasibility of our proposed approach. We verify the applicability and advantages of our approach through comparative analyses with other existing methods.
Results
Illustrative and comparative analyses indicate that our proposed approach is feasible for many practical MCDM problems, and the final ranking results of the proposed approach are more accurate and consistent with those obtained in actual decision-making processes.
Conclusion
The IRNs and IRRVs are useful for dealing with rough stochastic decision information. The proposed approach is feasible and effective for solving rough stochastic MCDM problems, and retains the merits of IRRVs, SD relations, and outranking methods. The final outcomes from our approach are convincing and consist with actual decision-making. Thus, our proposed approach is more widely applicable.