2017 | OriginalPaper | Buchkapitel
An Integrated Financial and Accounting Approach to Outstanding Debt Assessment for Lease Agreement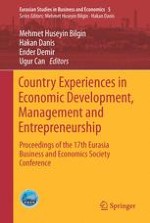 Erstes Kapitel lesen
Autoren: Alessandro Migliavacca, Luigi Puddu, Luisa Tibiletti, Mariacristina Uberti
Abstract
During the lifetime of lease agreements, in case of lack of a specific legislative or statutory regulation, some problems can arise in their evaluation. In some circumstances, the assessments can be inferred by analogy, using similar regulated contract; however, disputes that are at the boundary between law and financial calculation can spring up when coming to assessment of such agreements.
One of the most debated and interesting events involves the evaluation of the outstanding debt at a given epoch during the contract lifetime in the Italian legislative framework. Referring to an existing model which proposes to split the debt into three components (outstanding debt, damages and penalty); we have recently highlighted how this proposed decomposition settlement provides a simple and transparent procedure that is compatible with both financial and accounting perspective.
In this paper, we extend the previous results and we show how the calculation and assessment of the components of the debt are relevant from two points of view: the owed in the course of a lawsuit; the financial accounting and reporting according to some accounting methodologies (In-balance-sheet, such as IFRS, and off-balance-sheet, such as Italian GAAP).