2020 | OriginalPaper | Buchkapitel
An Investigation on Ability of Pre-trained Convolutional Neural Networks Trained on ImageNet to Classify Melanoma Images Without Re-training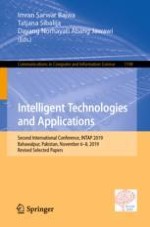 Erstes Kapitel lesen
Autoren: S. S. Tirumala, Noreen Jamil, Bahman A. Sassani
Verlag: Springer Singapore
Abstract
Deep learning, particularly with Convolutional Neural Network based implementations for medical diagnostics using images is widely acclaimed for assisting doctors. Medical image processing serves as a second opinion for doctors particularly for diseases like Meleroma. Several deep learning paradigms have proved their ability and advantages interns of reducing the training time which is crucial for medical image processing. Using a pre-trained deep architecture is always advantages and one such successful and widely used CNN based deep learning architecture is ResNet50.
This paper tries to explore the ability of ResNet for classification of Melodrama images to articulate the possibility using pre-trained deep architectures in healthcare decision making systems. The dataset used in this paper is provided by International Skin Imaging Collaboration, as part of ISIC challenge 2019.
Experiments are performed using pre-trained ResNet50 with and without retraining and using multiple sets of test data with different sample sizes. The experiment results shows that by a simple retraining with a small number of samples, the classification accuracies can be improved which is 13.41% for the set of experiment conducted using a sample size of 6000 images. Further, it is noteworthy to observe that ResNet was able to provide a classification accuracy of 61.39% without any re-training.