01.09.2014 | Ausgabe 3/2014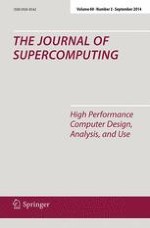 An optimal control policy to realize green cloud systems with SLA-awareness
Zeitschrift:
Autoren:

Yen-Chieh Ouyang, Yi-Ju Chiang, Ching-Hsien Hsu, Gangman Yi
Abstract
The power management issue has always been a critical concern in cloud computing for supporting rapid growth of data centers. In this paper, our strategy is to implement working vacation (WV) to lower and eliminate unnecessary power consumed by idle servers. Two green systems are first proposed where one implements a single WV and the other implements multiple WVs in an operational cycle. The effect of various service rates and WV lengths on system delay and operating state probabilities is compared and studied. A cost function is developed by taking response time, system holding cost and power consumption cost into consideration. Control procedures in both green systems are mapped into Petri net-based models which contribute to designing a multiple decision process and describing system behaviors. The issue of determining the optimal service rate and WV length to obtain the cost optimality within response time guarantee is studied. The proposed Green control (
\(\mu \)
,
\(\Theta )\)
policy combined with a heuristic algorithm allows cloud providers to solve constrained optimization problems. Simulation results show that significant cost savings and response time improvement can be validated as compared to a typical system.