2015 | OriginalPaper | Buchkapitel
65. Analysis of Interface Pressure During Load Carriage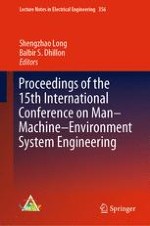 Erstes Kapitel lesen
Autoren: Chenming Li, Yuhong Shen, Yafei Guo
Verlag: Springer Berlin Heidelberg
Jetzt einloggen
Abstract
Objective
Load carriage often leads human to be uncomfortable, tired or even injured. Shoulder fatigue, as the most common local fatigue in load carriage, severely restricted the holding and plays physical fitness. This study aimed to investigate the pressure bearing and distribution characteristics of shoulder under load carriage and try to establish a fatigue model based on the biomechanics method.
Methods
overall average pressure, means of top 10 measuring points, peak pressure value and contacted area on shoulder of six participants are measured during treadmill tests under different rucksacks and loads (25, 29, 34, and 37 kg).
Results
The means of top 10 measuring points are found to differ significantly with the different width of the straps, the narrower strap is found to result in slightly higher readings. The differences in overall shoulder pressure, mean top 10 sensors and maximum pressure are found to be significant between different loads.
Conclusions
This method is sensitive to design differences between should straps and load weights and which produces results which agree with participants' ratings of perceived fatigue.