2019 | OriginalPaper | Buchkapitel
Analysis of Intuitive Thinking in Five-Sense Design: An Example of Auditory Design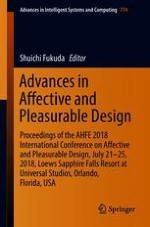 Erstes Kapitel lesen
Autoren: Tao Xiong, Jianxin Cheng, Tengye Li, Wenjia Ding, Zhang Zhang
Abstract
Intuitive thinking is a creative way of thinking based on perception. Through mobilizing the knowledge and experience people already mastered, it can help human brain produce the hypothesis or image of the whole property and law of things quickly. In product design, the correct use of intuitive thinking can not only help designers to enhance the imagination and creativity, improve the level of design, but also make products more humane and associated with the user experience, thereby it will greatly reduce the learning costs and bring a better user experience.
Five-sense design is a design method with intuitive thinking. Users interact with the product through sensory organ, and their original memory and experience associate with the product, which will produce a result. Relative to visual, tactile sense in the five-sense design, listening, smell and taste are diluted a lot. But listening is also an important part to achieve information communication between users and products, which should be taken seriously.
In this paper, we will analyze the role of intuitive thinking in product design with design cases from the point of auditory design, and summarize the relationship between auditory design and intuitive thinking, so as to provide users with a more intuitive and pleasurable product experience and make a reference for later design practice.