28.01.2021 | Metals & corrosion | Ausgabe 13/2021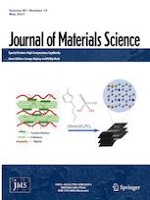 Analysis of oxide layer by simulating NiFe2O4 film on stainless steel, Incoloy-600 and carbon steel
Zeitschrift:
Autoren:

Ayantika Banerjee, Yang-Il Jung, Wangkyu Choi, Mansoo Choi, Seonbyeong Kim
Wichtige Hinweise
Handling Editor: N. Ravishankar.
Publisher's Note
Springer Nature remains neutral with regard to jurisdictional claims in published maps and institutional affiliations.
Abstract
Radiation fields occur in nuclear power plant primary circuits, and decontamination is needed before the permanent shutdown of a reactor. Radiation field reduction in the primary coolant system of water-cooled reactors can be achieved by using a decontamination solution. As part of this, the corrosion behavior and characterization of oxide layers formed on different kinds of metal should be examined. In this study, NiFe2O4 thin film was deposited on substrates of stainless steel, inconel and carbon steel via electron beam evaporation. The reaction between nickel ferrite and different metal ions results in varying compositions of oxide layers. The phase, structure and morphology of materials were confirmed by SEM, XRD and XPS analysis, and the magnetic properties of each deposited sample were observed by using vibrating sample magnetometer (VSM). The characteristics of the surface-coated metals are the main focus of this work.