01.08.2016 | Ausgabe 8/2016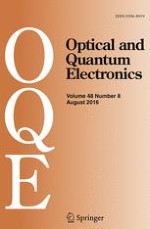 Analytic study of sixth-order thin-film equation by tan(
ϕ

/2)-expansion method
Zeitschrift:
Autoren:

Jalil Manafian, Mehdi Fazli Aghdaei, Manouchehr Zadahmad
Abstract
A improvement of the expansion methods, namely, the improved
\(\tan (\phi (\xi )/2)\)
-expansion method for solving the sixth-order thin-film equation is proposed. As a result, many new and more general exact traveling wave solutions are obtained including singular kink-type solutions. We obtained the further solutions comparing with other methods as Flitton and King (Eur J Appl Math 15:713–754,
2004
) and Taha et al. (J King Saud Univ Sci 26:75–78,
2014
). Recently this method is developed for searching exact traveling wave solutions of nonlinear partial differential equations. Abundant exact traveling wave solutions including kink and rational solutions have been found. These solutions might play important role in engineering and physics fields. Also the results demonstrate that the introduced method is powerful tools for solving the nonlinear partial differential equations.